Falcons Forum
Falcons Forum
chat_bubble From the Chef's Kitchen
Duct Tape Noodle Soup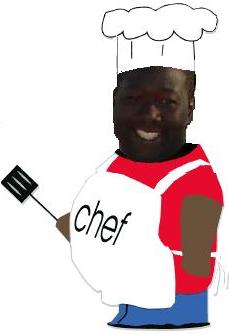 2 Rolls of Grey Duct Tape
16 cups cold water
1 onion coarsely chopped
1 large carrot chopped
celery leaves chopped
Fresh ground pepper
2 peeled garlic cloves
2 cups finely diced carrots
1 ½ cup finely diced celery
1 cup finely diced onions
1 cup diced tomatoes
1 tbsp. fresh basil leaves
1 cup frozen peas
Precooked flat noodles
¼ cup finely diced parsley shopping list.

Rinse duct tape and add to stock pot along with the water, onion, carrot, celery leaves, fresh basil, pepper and garlic cloves. Bring to a boil and simmer for 1 ½ hours until duct tape is thoroughly cooked.
When done, remove duct tape from pot and strain liquid.
When duct tape is cooled, remove the cartboard centre and cut into small strips. Put strained liquid back into stock pot.
Add duct tape, celery, tomatoes, onions, carrots to broth.
Bring to a boil then turn heat to simmer until vegetables are done to suit your taste (approximately 1 hour).

Tags: None
Posted on: Sunday May 29th, 2011 at 9:47AM