Our Next Game
Next Season
| | |
| --- | --- |
| Time: | - |
| Opponent: | - |
| Diamond: | - |
| Water Boy: | - |
| Weather: | |
---
The Falcons are proudly sponsored by:

CONGRATULATIONS, IRON BILLY! Bill (190 straight games attended, from August 1, 2017 to July 14, 2023) is now the Falcons' all-time iron man, passing retired "Iron" Mike Murphy's 160 consecutive game streak on August 7, 2022!
💪 Two Home Runs In One Inning Watch: The last time a Falcon hit two home runs in one inning was August 7, 2022.
🏃‍♂️💨 Two Triples In One Inning Watch: The last time a Falcon hit two triples in one inning was August 27, 2023, when Dr J did the deed with the first two triples of his career!
🍻 Free Beer Watch: It's been since August 14th, 2023..
Be sure to check out our Hall of Fame page and re-live past Falcons glory days on our 🏆Accolades🏆 page.
Falcons News
chat_bubble Season Recap, Team Awards
The dust has settled, and the results of thirty-eight hard fought games have resulted in the Falcons ending the season mid-pack. Thanks to a 22-15-1 record, we'll stay in the President's Division for 2024, but a .592 winning percentage wasn't good enough for a coveted Friday night bye this coming weekend.
Attendance was once again an issue for the team, resulting in three losses by default, and numerous stressful WhatsApp discussions about whether or not we'd be able to field a team in the hours before the no-fine deadline. Fully half our games were played with less than 10 players, and eleven more were played with only ten Falcons in attendance. Curiously, during our season-high 6-game losing streak, only one of those games was played without a 10-man Falcons squad.
The good (?) news is that losing streak was the low point of the season, and it came in mid-July. After that, the Falcons played like a
dog on fire
, losing only three (one by default) of the next 17 games. Everyone wants to go into the playoffs on a hot streak.
The Falcons took care of VP business, as we tend to do, sweeping the series against 4 of the six VP teams, and earning 2-1 records against the other two. The turntables were turned against the President's division. At best, we tied two of our rivals, and lost the series against the other three. You don't cash regular season cheques with results like that.
One could argue the low point of the season came at the end of the big losing streak, when Million Dollar Bill marked
the end
of his 190-game (including playoffs!) iron man streak. The current iron man, Cowboy, at 23 games, has a way to go.
In brighter news, we reset two of our front page counters: The team enjoyed free beer more than once to celebrate an undefeated streak, and Dr J finally grabbed that carrot with his first two career triples, all in the same inning. Let's hope a Dr J triple is more frequent than a Shelly Two-Bags sighting.
AWARDS SECTION
Here are your Falcons Regular Season statistical leaders:
ATTENDANCE AWARD:
Not only did Bill end his streak, he missed enough games to miss out on this award. Fittingly, the new iron man, Cowboy, wins here, attending 33 out of the 35 games we actually played.
RUNS SCORED:
There's no reason the lead off hitter shouldn't win this award, and that's good because I don't have to come up with one. Cowboy again, 81 runs scored.
1B:
Hold onto your butts, but here's a name we don't tend to see in the awards section: Dr J led the Falcons this year with 64 singles, one better than Dunner
2B:
Dunner destroyed the field here. His 32 two-baggers was ELEVEN MORE than the next highest Falcon.
3B:
Cowboy nearly doubled #2 (Dunner) on this list, and extended his single-season record in the process. A career high 15 triples nets Cowboy this award.
HR:
For the second year in a row, Grandpa Beatty had a slow start with the bat but caught fire late. His 20 dingers was good enough to lead the team and tie for fifth in the league overall.
BB:
Barry "Mr Picky" Guerrero Jr once again stood around to take this award with eleven walks.
TOTAL BASES:
Dunner won a surprisingly tight race here. His 159 total bases narrowly beat out Cowboy's 145 and Grandpa Beatty's 140 to take the title.
BATTING AVERAGE:
Dunner wins for the second year in a row here, and his .789 batting average is a feat to behold.
ON BASE PERCENTAGE:
Dunner again, beating the next highest Falcon by almost 50 points, tops the team at .784
SLUGGING PERCENTAGE:
Despite his best efforts, it's hard to overcome twenty dingers when it comes to slugging percentage. Grandpa Beatty squeaked out the victory here at 1.273 to Dunner's 1.195.
ON BASE + SLUGGING (OPS):
Dunner's 1.979 was only 70 points more than Grandpa Beatty's to take the title.
RUNS BATTED IN:
The biggest story line of the season was whether Dunner could break the team record, held by Goliath at 99 RBI in 2010. Sadly
OTHER
baseball commitments got in the way. 94 RBI is nothing to sneeze at though!
ANYTHING CAN HAPPEN IN THE PLAYOFFS
If you were one of a handful of people who were upset that there were no Power Rankings this season, thank you. To recap the season, thanks to the mass exodus of the team formerly known as "A's", Storm waltzed to a President's division crown. In the VP division, the no-longer-called-Buellers Greenthumb won the tiebreaker over a surprising Coulas squad to take the title and cash the cheque. Still, the top five playoff seeds are from the President's division. Storm, Broadway, the Isotopes and The Crew will enjoy a Friday night breather before playing their round-robin games on Saturday. Obviously, Storm is the favourite going into the weekend, and as usual is the target of every other team. But the #2 team, Broadway, has the far easier path to Sunday. Storm's pool includes 17-win Hanet, who traditionally gets leaps-and-bounds better come playoff weekend, while Broadway's two pool opponents combined for a 16-60 record this season. The fearless prediction here is that the A's win a crossover elimination game and play Sunday morning, and at least one of the top four seeds does not.
FALCONS' MOST VALUABLE PLAYER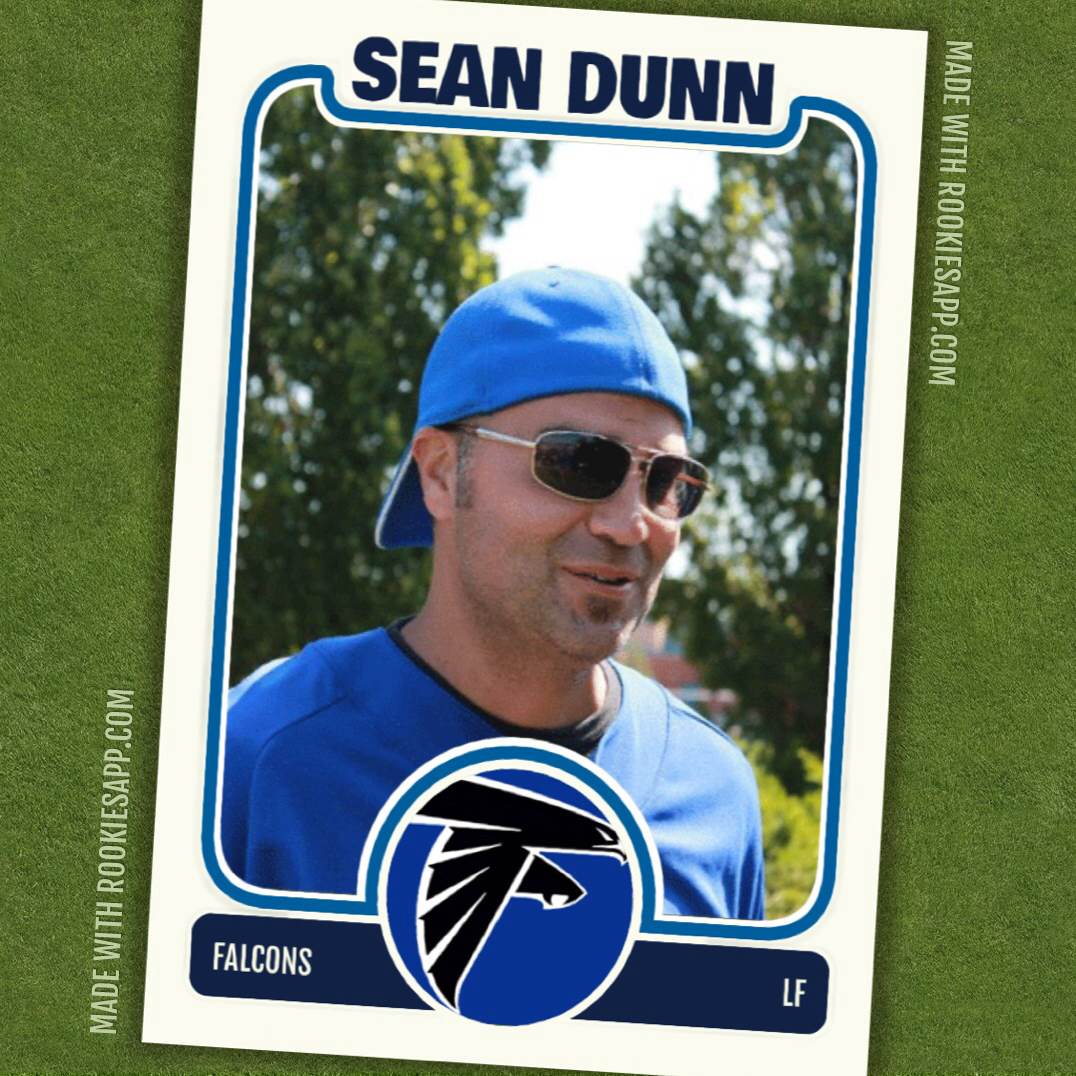 Since the winner's vote doesn't count, we can call it a unanimous win here for Dunner, who was clearly the team's best player in 2023.
FALCONS' MOST SPORTSMANLIKE PLAYER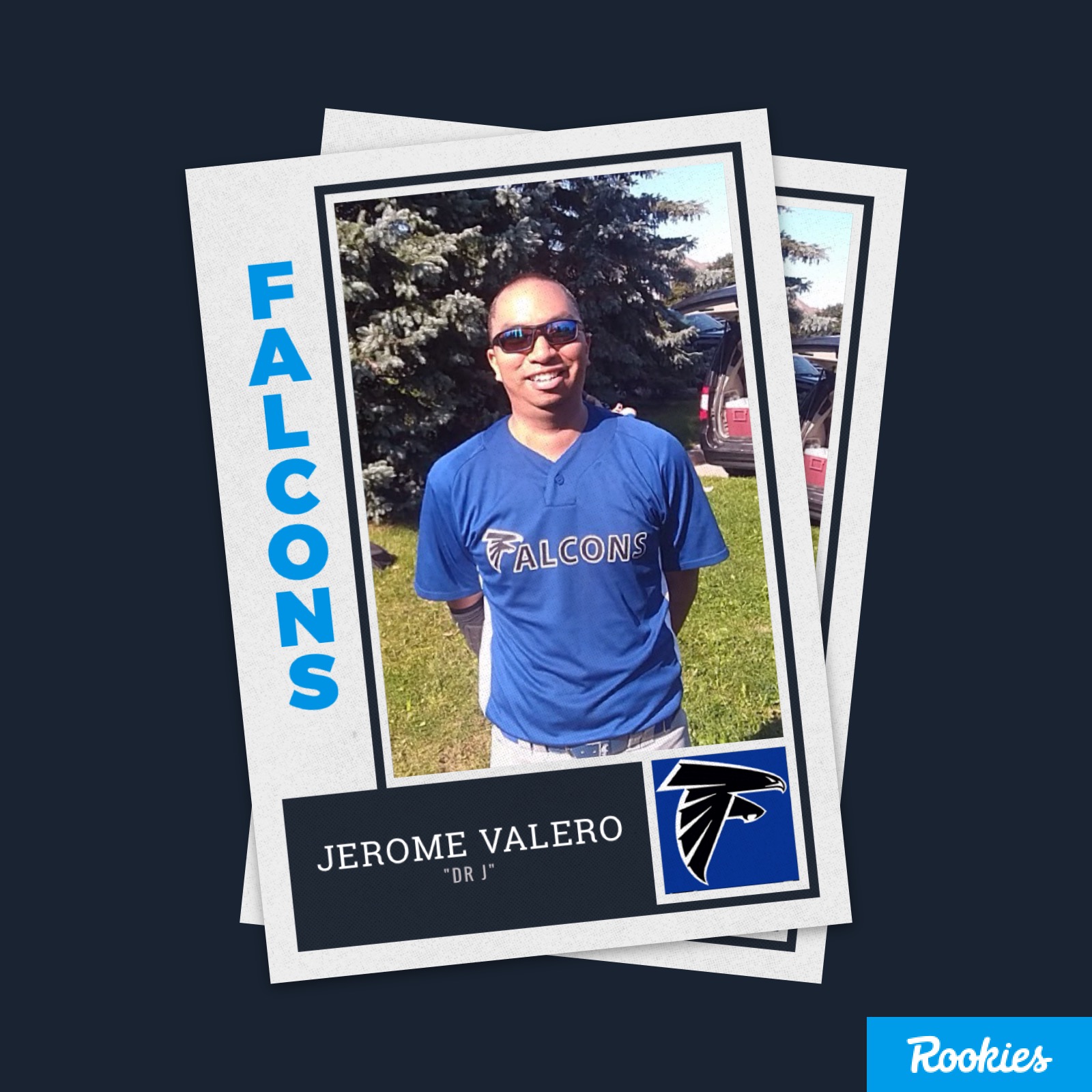 For the first time in five years, the Falcons have chosen a new MSP, and it's none other than Mr -- sorry -- Doctor Two-Triples-In-One-Inning! Congratulations to both our award winners, and good luck at the banquet!
assignment Dunner Misses RBI Record, Clearly Sucks
Monday 8:00PM September 4th, 2023

The Falcons took care of business to close out their 2023 regular season with an 18-14 win over Hanet on Monday night.
The win secures at least the 5-seed for Whitby's most beloved Slo Pitch team going into the WMSPL Playoff Tournament next weekend.
Other than seeding, the only real question on Monday was whether Dunner could amass the 8 RBI needed to break the 99-RBi in a season record set by Goliath in 2010. If you don't read headlines, read on to see how that turned out.
Coming out of the first Falcons Symposium in over a decade, excitement on the team was high. Team building was clearly a priority, and it'll take me a while to remember all the new nicknames and implement them in the recaps. Anyway, like I said, energy was high, and it showed: The Falcons put up a MAX6 in the top of the first inning, while recording only one out. Cowboy (Speedbump?) was particularly in tune with Dunner's RBI total, and scored from first on a single to add a notch to Dunner's tally. Hanet being Hanet, they obviously answered with authority, putting up a 5-spot to get to within one after one.
In the top of the second, the bottom of the Falcons line up did their jobs with 2 singles to turn the order over and have some ducks on for Dunner when he got up. With two on, Cowboy doubled to score one, and Barry Guerrero Jr singled to plate two more (even though Cowboy clearly was not trying to score on the single). Dunner came up seven RBI short of the record and hit into a 1-6-3 twin killing to end the inning and cost himself $5. Hanet couldn't string together any hits in the bottom of two and trailed 9-5.
This is where the Falcons offence took a nap. Doughnuts (and only 2 hits!) for the next three innings, compared with Hanet chipping away left the Falcons behind going into the sixth inning 11-9.
In the sixth, the Falcons' offence reawakened. They loaded the bases with 3 singles, and Clutch Dr J scored them all on a bases-clearing double. Dr J himself scored on Million Dollar Bill's base hit that followed, and the Falcons had temporarily regained the lead. Hanet, undeterred, came right back with a three-spot of their own to re-take the lead going into the seventh.
But the Falcons weren't ready to roll over. The first five batters scored to put the visitors up by four. But Hanet's prodigious offence couldn't answer, they went three up, three down and the Falcons walked away victorious.
As an epilogue, Dunner did not garner the eight RBI necessary to hit the magical 100 RBI mark on the season. Eight RBI in a game is a nearly impossible feat to achieve, so it would have taken a small miracle in this game. But the reality is that 94 RBI is the result of a tremendous season, and even though Dunner didn't get there and therefore sucks, he doesn't actually suck that hard.
Game Notes:
Bring on the playoffs!!... The Falcons need some help from the Expos on Wednesday if they want the 4-seed and the Friday night bye that comes with it. Go Expos!!... Grahambo secured his precious .700+ BA for the season, but was about a hundred points short of leading the team, and was unsuccessful in shedding the Solo-homer/Duncan corelation.
BOXSCORE
BATTING:
2B:
Dr J (2), Barry Guerrero Jr, Poutine, Dunner, Miner Leaguer, Cowboy
3B:
None
HR:
Poutine, Grahambo
HR-OUTS:
None
RBI:
Not Dunner (5), Not Dunner (3), Dunner (2), Not Dunner (2), Not Dunner (2), Not Dunner, Not Dunner, Not Dunner, Not Dunner
FIELDING:
DOUBLE PLAYS:
We turned none, but hit into two.
PITCHING:
BATTERS FACED:
?
GAME INFORMATION:
STADIUM:
K1 FIELD
ATTENDANCE:
6 (30% FULL) - % is based on regular season capacity (Falcons' side only)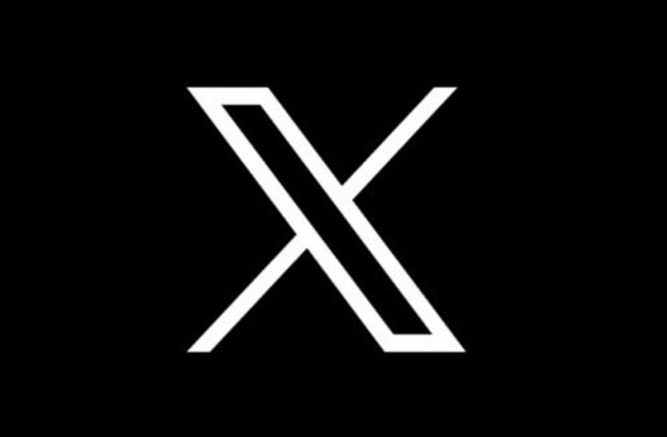 Follow the
@ShittyFalcons
on X (Seriously)
SHARE!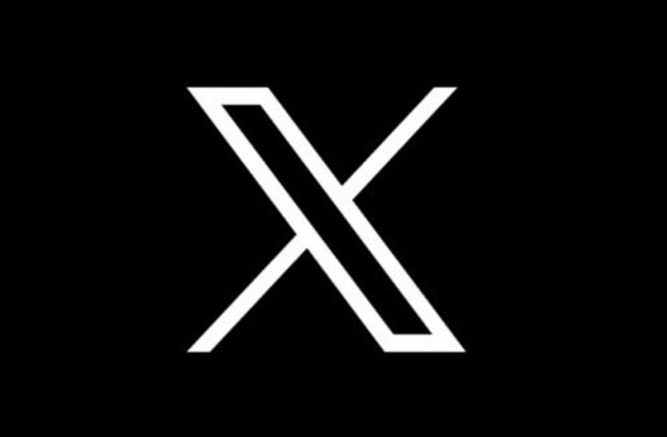 XEET
this recap
to your followers.

SHARE
this story
on Facebook with all your friends!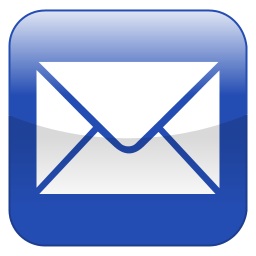 EMAIL
this story
to your friends and non-social-media-conscious family to read of your exploits!
Boxscore:
| Team | 1 | 2 | 3 | 4 | 5 | 6 | 7 | Final |
| --- | --- | --- | --- | --- | --- | --- | --- | --- |
| Falcons | 6 | 3 | 0 | 0 | 0 | 4 | 5 | 18 |
| Hanet | 5 | 0 | 2 | 4 | 0 | 3 | 0 | 14 |
Statistical Highlights
arrow_rightGraham:
1
arrow_rightMike:
1
At The Plate
info_outline
arrow_rightRyan:

🔥

4 for 4
arrow_rightGraham:
3 for 4
arrow_rightMike:
3 for 4
arrow_rightBarry:
3 for 4
arrow_rightJerome: $5 for

GIDP

$5
arrow_rightChad: $5 for

SR3B

$5
arrow_rightJeremy: $5 for

FK

$5
arrow_rightSean: $5 for

GIDP

$5
The team sincerely thanks you for your contributions!
🤑