Falcons Forum
Falcons Forum
chat_bubble The Ironman hangs them up
FOR IMMEDIATE RELEASE:
Contact: Falcons Media
Contact Person: Timmy
Whitby, Ontario, July 8th, 2012 — Team President Timmy announced today that Mike "The Ironman" Murphy has decided to retire from the Falcons and the WMSPL. Mike will complete the 2012 season as coach, taking over from Cashly effective immediately.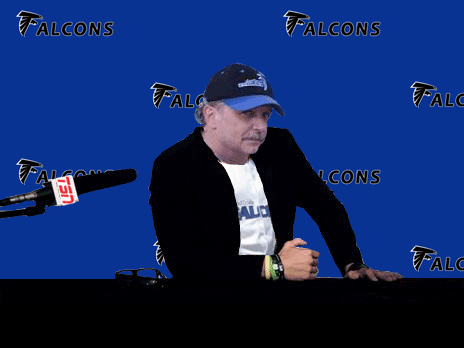 A heavy-hearted Ironman was quoted as saying: "This decision has been very difficult to make and one I have been contemplating for several weeks. I have been dealing with some injuries that my traditional remedies (
of duct tape, Flintstones vitamins
and
duct tape noodle soup
) have not be able to relieve."
When asked what his plans are for retirement, he said: "I haven't decided completely yet but I am keeping my options open. I can say that I have been offered the coaching position for the Lansing Lugnuts where it would be my personal goal to get
Chad called back up to the Falcons
."
In closing, the fabled Falcon said: "Playing for the Falcons is a dream that many would give their right arm for. I know I did."
Team President Timmy commented: "We haven't decided how we're going to replace Mike yet. We're still shocked by the announcement ourselves. But if we can find someone with half his dedication and love for the game, we'll be lucky!"
This announcement has sent shock waves throughout the WMSPL, spurring the following quotes:
• Jimmy from Direct: "I never thought I would outlast the Ironman."
• Duncan from the Devils: "Sure glad we didn't pull the trigger on the Rich Lucas for Mike Murphy trade offer in 2010. We figured Mike had at least another 15 years in him when we were considering the deal"
• Colin from Storm: "Score is still
Colin 1
vs.
Ironman 0
"
• Sean & Ash: "Who's gonna do our game recaps?!?"
• "The Legend" Jerry Tone: "With the Ironman retiring, will I still be called
The Legend
?"
• Falcons: "With Mike gone, will we still be considered Whitby's most beloved slo-pitch team?"
• Mrs Tone (no relation): "This is a very sad day!"
Below are some of Mike "The Ironman" Murphy's accomplishments over his distinguished 16 year career with the WMSPL:
• Played 16 seasons on one team that had many names (Hughes Hawks, Investors Group, Fundtrade and Falcons)
• Was Team MVP once
• Was Team MSP once
• Was Team coach, Team rep and WMSPL League President
• Was Falcons Beermeister (later fired after bringing warm Ex for a game)
• Was
2009 Falcons Beat Writer
when
unemployed in 2009
• Was
Falcons stat keeper
from 2006 to 2010
• Only player in WMSPL history to go through
Mikamorphosis
• Inventor of the
Falcons bobblehead
• Author of the 2011, um 1981,
Falcons Constitution
• Was the
team logo for 77 games
• Record
160 consecutive games played streak
Tags: None
Posted on: Sunday July 8th, 2012 at 11:30AM