Falcons Forum
Falcons Forum
chat_bubble Falcon Merchandise Now Available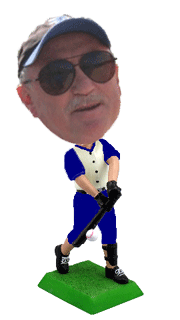 The Fans have spoken and the Falcons have listened.
Falcons Public Relations Officer Timmy today announced a new line of Falcons' merchandise in response to the overwhelming demand of the fans.
Fans have been asking for years when they can bring a piece of their favourite team home and in some cases have resorted to stealing Falcon equipment to meet their demand for memorabilia. "The team has heard and the team has responded" said PRO Timmy.
Through a special offer with the Prankin mint the TLJT bobblehead was unveiled today, the first in a long line of Falcon souvenirs.
Pictured here, this limited edition autographed collectible sells for just $357.49 or best offer. Order yours today while supplies last.

Tags: None
Posted on: Thursday June 23rd, 2011 at 11:25PM