Falcons Forum
Falcons Forum
chat_bubble Scandal Hits the WMSPL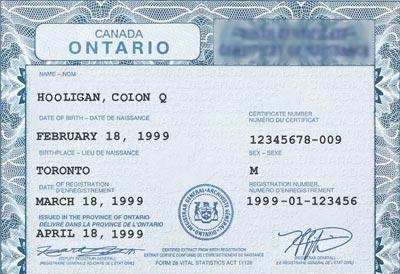 A major scandal is brewing in the WMSPL as Falcon Archivist Timmy has located the birth certificate of Strom pitcher Colon Hooligan which clearly indicates the Phenom is only 12 years old.
Said Timmy, "We knew he was good, now we know why. This clearly violates the rules of the WMSPL and we will be forwarding our documentation to the League office for investigation."
The birth certificate was provided by long time Falcon fan Mrs. Hooligan (no relation) who has asked to remain anonymous but added "Even though he is my .... I mean we are not related in any way, I cannot stand by and watch this type of deceit perpetuated within the league".
Archivist Timmy has informed us the document will be forwarded to the league president and expressed his confidence in the authenticity of it saying "its not like you can just make this stuff up"
Amateur baseball has not seen such a blatant violation since the Legend Jerry Tone was caught playing for the Taiwan team in the 2005 Little League World Series.
Tags: None
Posted on: Saturday July 23rd, 2011 at 12:03PM