Falcons Forum
Falcons Forum
chat_bubble Falcons Involved in Rookie Hazing Scandal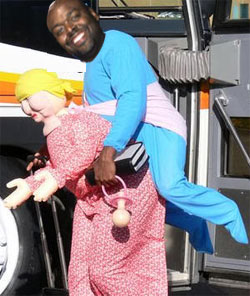 The Falcons are being investigated for violating the WMSPL's policy around rookie hazing after this picture of 'Don't call me Dick!' was found floating around the internet.

At this morning's 8AM press conference about the scandal, WMSPL President Rick Trail, was quoted as saying: "This is a clear violation of Rule 204.1.2.5.101.2, section 42.3.5.101.3! If these allegations are proven to be true, there will be HEAVY pizza fines imposed on the team."

Falcons PR rep, Timmy, had only one comment regarding the issue: "He's not a rookie!"

Team reporter Timmy will be following the story closely. Stay tuned for updates...

Tags: None
Posted on: Thursday May 9th, 2013 at 9:27AM