Falcons Forum
Falcons Forum
chat_bubble Coach Cashley Relieved At News Of Rainout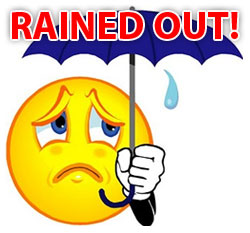 That sigh of relief you hear is Coach Cashley, upon hearing that last night's pivotal matchup between the 10-3 Falcons and the 5-7-1 Bradley Motors Shifters was cancelled due to the field being replaced by an ocean-type facility.

"Thank goodness," Cashley said. "All our outfield except Dinner had signed out for the game. I'd been scrambling all day to figure out who I was going to play out there.

"It was going to be Senior in left. We've seen him perform at a high level there before, stealing Coulas home runs. It's obvious that he taught Beaver everything he knows.

"I was going to have The Legend in left-centre. Of the remaining outfielders, he definitely has the most experience. Coming up on about 85 seasons' worth. So we were confident in that decision.

"Don't call me Dick was going to patrol right-centre. He's made play after play after play at first this year, so I figured it wouldn't be much of a difference going to the outfield.

"Right field was the hardest decision of all. SLF has been spectacular. Don't know if you've noticed, but over the last three games, he has a 1.000 fielding percentage. No, it doesn't matter that over that span he's only had one ball hit to him. He's been perfect, and figuring out who to play to replace him was the second-hardest decision I made yesterday, after trying to decide whether I should begin the day with a double scotch. Obviously I had the scotch.

"So I decided that it would be best for the team to play myself out there. There's really no one better that I can think of who would do a better job. It would have been difficult to live up to SLF's standards, but I was going to try my damndest.

"Dinner? Oh yeah. He was going to play catcher. His enthusiasm for playing the game has been lacking lately, so I decided to bust his ass down to catcher for a game or four. Since both our pitchers were going to be playing in the outfield, Dougothy was going to take the mound for us. We've all seen the movement he can put on a ball from the shortstop position, so I wanted to see if that translated to pitching.

"Anyway, the game got rained out so we didn't have to go with the modified line up. And that's a relief. I wasn't looking forward to cleaning up the mess after Don't call me Dick ran over The Legend chasing down a fly ball."

The Falcons now have 25 games remaining on their schedule, and only 76 days in which to play them. That's a game-every-three-days clip, and no doubt all the oldies on the team will be feeling the burn by mid-August.
Tags: None
Posted on: Wednesday June 26th, 2013 at 7:53AM