Falcons Forum
Falcons Forum
chat_bubble Back to the Future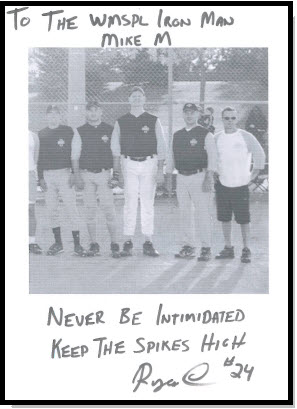 By Guest Reporter H.G. "Timmy" Wells

The year is 2053
The place is Florida

A wizened and grey Ryan Crutchfield sits in his rocking chair sipping a sarsaparilla. His pet alligator "Spot" resting by his feet (or perhaps stumps, alligators are very difficult to domesticate).

A passing reporter for the Tampa Bay Times, recognizing Ryan, stops to ask "What is your greatest baseball memory?"

Without hesitation Ryan replies, "Why that would be the night I shared a bench with The Legend Jerry Tone".

This is a true story, or at least it will be in about 40 years.

Tags: None
Posted on: Tuesday July 2nd, 2013 at 11:22AM