Falcons Forum
Falcons Forum
chat_bubble Falcons to Cease Operations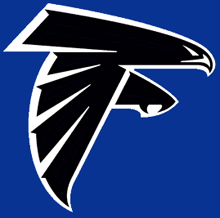 Itís with a heavy heart that the Falcons of the WMSPL announce the team will cease operations immediately.

All current players will be entered into the WMSPL draft to be chosen by the remaining 11 WMSPL teams.

The reason for the dissolution stems mainly from lack of morale. The team has been on a downhill trip ever since the end of the iron man streak, and the subsequent retirement of team patriarch Mike Murphy. Injuries, lack of game attendance, and poor play have not helped. In addition, the lack of comments on all the witty website posts (both in-season and off-season) have not gone unnoticed.

Perhaps a little more attention paid to the hard-working website staff would have made a difference.

Tags: None
Posted on: Tuesday April 1st, 2014 at 10:51AM