Falcons Forum
Falcons Forum
chat_bubble Falcons Kicked Out of McDonald's Play Place
Turns out Friday night's Falcons fun trip to McDonald's Play Place ended in controversy.

Appears the "friendly female sever", whom Lacey told the team about after Tuesday night's game vs. Rebels, leaked the story to Falcons' PR rep (Timmy) early this afternoon.

The server, who asked to remain unnamed, said the pair of Falcons were quite friendly, and well behaved at first, but seemed to get rowdier and rowdier with every McFlurry™ they purchased.

Appears they went too far when they left momentarily to bring some "extra friends" to play tag with in the Play Place.

The server admitted she giggled at first, but after taking a picture (shown below), she kindly asked them to leave.

"Thankfully, there were no children around seeing it was so late", she said.

She closed by saying they left cooperatively, muttering something about "going to look for DA and Ash".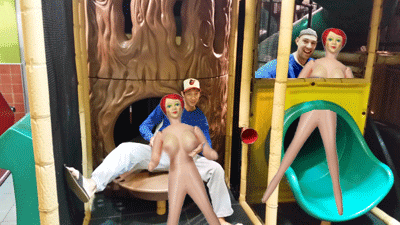 Tags: None
Posted on: Thursday July 31st, 2014 at 2:25PM