Falcons Forum
Falcons Forum
chat_bubble Cas "Tank" Litwin Steps Away From Falcons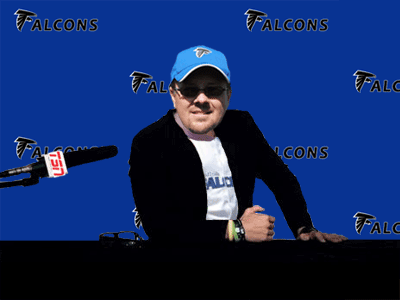 It was one of the weirdest things I ever saw. There I was at the Whitby Hilton ball room, by invitation only to watch Falcons Chief Auditor Cas Litwin reveal his findings in the recent case of the missing funds in Former WMSPL President Sean Dunn's garage.
He walked out from a door to the left of the stage. He was wearing a full Hamburglar costume, striped sombrero and all. He was carrying two well-stuffed pillowcases, both with really poorly drawn dollar signs on them. $1 bills fell out as he walked up to the stage. That was the first weird thing: Where did he get so many $1 bills? It's been almost 30 years since this country was making those! But I digress.
He spoke without a mike: "Guys (there were so many media outlets there, that a one-armed man wouldn't need to remove his mitten to count us. And that included him), thanks for coming on such short notice.
"It's with a heavy heart and that puking feeling in my gut that I have made what is a very difficult decision for me to not play in the WMSPL with the Falcons this year."
There was a gasp in the room, but that may have been because I bumped into the one-armed guy. I think he spilled his coffee on his good hand. Serves him right for wearing that mitten.
"The results of my audit into the Falcons funds are thus: Nothing is amiss. All the funds are accounted for, in that there aren't any... but none of it was stolen, especially by me!"
He continued talking, but I wasn't listening. The shock of the news that Cas was quitting made me reflect on a ball player, a teammate, a friend:
Cas was born at a Led Zeppelin concert. He landed with a hearty thud and his mom immediately fell in love. "What should we call him?", she asked the guy she was almost positive was the father. "Kashmir, NITWIT!" he said, because that was the song playing at the time. She misheard him (Zep plays loud) and named him Casimir Litwin on the spot. Could have been worse... They could have been playing D'Yer Mak'Er.
He grew up musically, learning the Kazoo early and moving on to the harmonica. He became an expert at the Rusty Trombone before his mom told him to "STOP THAT RIGHT NOW, that's not what we do to our friends!" He passed his childhood attending as many raves as possible, as practice for attending them as a 40-year-old.
Eventually, he moved to the Durham region, and decided to play ball. In 2009, he was drafted by the Falcons. His rookie year went well. He played in 27 of 36 games, with a .582 OBP, 6 doubles and 5 home runs. Attendance improved in 2010 to 34 of 36 games, and so did his triple total, doubling the previous year, to 2 from 1. Performance fell off the table after that, like geriatric stripper. 2015, his final season, was his best: .655 OBP, 19 doubles, 7 home runs and 46 RBI.
He was also a very well-liked teammate: In 2011 and 2014, he was named Falcons' most sportsmanlike player. In 2014, in fact, he won the award league-wide. "I'll never forget him," said teammate Dave Kvaltin, "when I get ready for the game and I know my nuts are secure in their Joey Pouch, I think of Cas."
"He's always willing to help others, whether they want it or not," said Xtreme's Mike Anderson. "After this one game where I hurt my everything, Cas gave me this Arnica stuff. Smelled like whale barf and tasted even worse. I'm happy to say that even though I turned purple that day, I made a full recovery."
In 2013, he became the team rep at WMSPL league meetings, and lobbied hard for rule changes that would benefit the Falcons and the Falcons only, fairness be damned. He loved the thrill of the fight.
I snapped back to attention. Cas was still talking. "...and this decision by me will be reviewed by me one year from today. Similar to a suspension for doing something wrong, but entirely different. Quitting is what I'm doing. Not being forced out. Quitting."
He opened the floor to questions from the assembled media.
"What's with the outfit?", I asked.
"Shut up," he said.
We'll miss you, Cas.