Falcons Forum
Falcons Forum
chat_bubble Short-Season Rear Admirals End Campaign Positively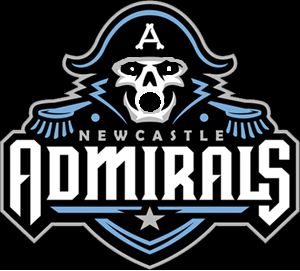 It's nearing the end of August, and as with T-ball leagues finishing up their schedules around the province, so are the Falcons' minor league affiliate, the Rear Admirals.
The short-season AAA squad finished, um, admirably. They went 20-5-1, mimicking the Falcons' performance from the late-aughts-early-2010's, when a whole bunch of Admirals actually played for the Falcons. Sadly, it wasn't enough to win their division, as the
Combines
put forth a
Storm-like
consistency to finish with a winning percentage exceeding .846. I honestly hope the Admirals have better luck in the playoffs than those juggernaut Falcons teams did.
Now, the Rear Admirals wait. When are the playoffs? Who knows. Farmer Bob (League President) doesn't even own a computer, and Vice President Jethro learned just yesterday about the boobies on the intertubes, so a league website is out of the question. Judging by the locale in which they play, I suppose the hay fields need to be ploughed first, the crops need to be picked for making preserves, then the bumpkins can get back to playin' ball!
In the mean time, the Admirals have put forth a
request
for an exhibition match with their big-league counterparts.
Sorry, Rear Admirals, the big-boy Falcons still have some games to play, and can't spare the time to keep your team warm for the playoffs. Could we suggest playing with yourselves? I'm sure Dinner can show you how.
The Major League Falcons are back at it tonight with a crucial doubleheader, potentially determining playoff seeding.