Falcons Forum
Falcons Forum
chat_bubble 2018 WMSPL Playoff Tournament Recap
Saturday, 9:00 am: Hanet at Falcons



Hanet came into the playoffs on a tear, unlike the Falcons. Dougothy Casino had Hanet as the favourites in this game for good reason. But a 9-run first inning for the home side set the pace, and Hanet's frustrations came out early. The Falcons picked a good time to win their first against Hanet this season, and the weekend started out beautifully.
Falcons 15, Hanet 9.

Saturday, 12:00 pm: Rebels at Falcons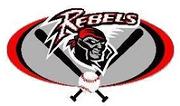 The Falcons came into this game with confidence, as they'd swept the season series against the Rebels 4-0, with an average margin of victory of over 9 runs. The Falcons jumped out to an early 6-0 lead after 2 innings. The Rebels had had enough of that, however, and stifled the Falcon bats. The Rebels scored 8 in the third, 3 each in the fourth and fifth, and 7 in the sixth.

Rebels 21, Falcons 9.

Crossover Elimination Game: Saturday, 4:30 pm: Bollocks at Falcons


The heat of the day would not relent, though it was still better than rain. If the Falcons wanted to play on Sunday, they'd need to get past Bollocks, who had beaten them earlier this season with a 3-man outfield. And it didn't look good early for the Falcons. A doughnut in the first, and only 2's in the second and third. Fortunately the Falcon D was keeping them in it, holding Bollocks scoreless over 3. In the fourth, Bollocks scored 7 and jumped out to a 7-4 lead. The Falcon bats finally woke up to the tune of 9 in the bottom half, and re-took the lead. Bollocks, unfazed, scored 4 more in the fifth to bring them to within 2, but that's as close as they would get. The Falcons scored 3 in the fifth, and 4 in the sixth, and would live to fight another day.


Falcons 20, Bollocks 12.

Quarterfinal: Sunday, 10:00 am: Falcons at Coulas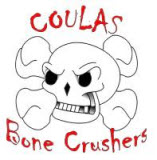 As visitors for the first time this weekend, the Falcons had grand visions of jumping out to a huge lead before their opponents could even swing a bat. Memories of mid-season were brought screaming back as the top of the Falcons order went *FART NOISE* *FART NOISE* *FART NOISE* in the top of one. Coulas scored 3 in the bottom half to take an early lead. The Falcons recovered to tie it up in the top of the second, but Coulas couldn't be stopped and scored 2 in their half of two to take a two run lead. The Falcons were held scoreless again in the third. Coulas kept hitting, and scored ANOTHER 3 runs to go up by 5 after three. It got exciting (if you're a Falcons fan) in the fourth, as the Falcons scored 4, and held Coulas scoreless to bring them to within one. In the fifth, the Falcons took their first lead of the game with a two-spot, and miraculously held Coulas to a doughnut again! The visitors added 2 insurance runs in the top of the sixth to take an 11-8 lead. Ever-determined Coulas got their bats together in the bottom half to score 5 and take a 13-11 lead into the seventh. The Falcons put the tying run on first with 1 out, but two consecutive pop-outs to the catcher ended the game.
Coulas 13, Falcons 11.

Just based on offensive stats, the Falcons Playoff MVP was Band Camp, who slashed .800/.750/.900 with 10 driven in.

SLF, lead off hitter, "coach", piece of human filth (who asked you, Hanet?), couldn't get anything going and batted .231, at one point going 10 consecutive at bats (from the lead off position!) without getting a hit. Goat city.

The Falcons will be back in 2019 in the President's Division with sights set on multiple paydays.
Tags:
playoffs
Posted on: Monday September 17th, 2018 at 9:41AM