Falcons Forum
Falcons Forum
chat_bubble 2019 WMSPL Mid-Season Tournament Recap
Friday, 9:30 pm: Remax at Falcons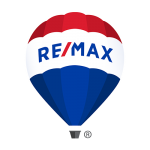 This tournament will be remembered as the introduction of "THAT ball" and wood bats. The wood bats didn't make their appearance until Saturday morning, but the balls were front and centre on Friday night. Neither team could get anything going offensively and every out was blamed on the ball. Drew announced his personal re-invention as a 70's porn star, and thrusted Re/Max to victory.
Re/Max 6, Falcons 3.

Saturday, 9:00 am: Storm at Falcons


After winning the toss to choose who would be home team, Duran curiously chose that Storm would be the visiting team. Surely, they were engaging in psychological warfare. Storm was sure they'd break out early and score 17 or 22 runs in the top of the first inning and break the Falcons down mentally before they'd even swung the brand new wood bats. Well, that didn't happen. Thanks to THAT ball, Storm went X X 1B X in the top of 1 and now they'd lost the advantage (?) of batting first. The Falcons were so psyched by this, that they went 1B X X X in the bottom half, and it was clear that no one liked the new ball. The Falcons scored 4 in the fourth and held that lead until the top of the 6th when Storm small-balled the new ball into 4 runs on seven singles. That was enough.

Storm 6, Falcons 4.

Saturday, 10:30 am: Falcons at Broadway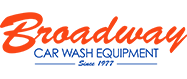 If you'd asked ANY team prior to this tournament if they'd like to go into game 3 having only given up 12 total runs, with one of those games having been against Storm, and they'd all have given their left nut to do so (though maybe not if they'd thought the replacement would be THIS new ball). The Falcons entered this game 0-2 and that meant there was a 0.0001% chance of them making it to the championship final at 3pm (so you're saying there was a chance?!?)

I guess the new ball likes heat, because the Falcons screamed out of the gate in the top of the first inning, scoring 6 (there's a chance!). They then pissed away that lead, letting Broadway tie it up in the bottom half (so much for that). In all, the teams combined for 26 runs, including two majestic dingers for the home side. Broadway's Ryan burned an unnamed outfielder for a 2-run double.

Broadway 15, Falcons 11.

Just based on offensive stats, the Falcons Tournament MVP was Band Camp, who slashed 1.000/1.000/1.000, going 8-for-8.

The Falcons just don't seem to be a tournament team. So if they want to cash a cheque in 2019, they'll have to win the President's Division.

A NOTE ON THE BALL:

The WMSPL has an issue with home runs, as in, there are too many hit. The fences in these parks were not designed to reign in the kind of balls hit by the kind of bats that technology has developed. Historically, the league's immediate resolution was to punish the home run hitter if too many were hit. At first, their incredible feats were reduced to 'a single', to no avail. Dingers were still commonplace. The league further reduced it to 'a walk', so the runners on base advanced only if forced. No luck, balls continued to fly more often than those at party where you've invited "Dancing Bear" (look it up). Finally, the ultimate step was taken to call the batter out if they had the gall to hit a ball over the fence after their teammates had already hit two more than the other team. Ask Bill what he thinks of this rule, or better yet ask SLF who twice in one season hit a homer in the top of the FIRST INNING, only to have it not count. The league lost players due to this rule.

The league has changed balls once, going from a higher compression ball to a lower compression ball, though the new one has a higher rebound rate. In terms of reducing the number of home runs hit, the results were negligible.

Historically, the mid-season tournament (or whatever you want to call it) is a testing ground for potential changes the league is considering. In 2019, if the pitcher was hit with a batted ball before he was able to make a play on it, the batter would be out. Additionally, the league used balls developed by Louisville Slugger that, per the ad copy, were designed for parks such as the ones used by the WMSPL: 230ish foot fences down the lines, and 250 feet to centre. They're supposed to die in flight, and have limited "pop".

I don't think anyone can argue that this new ball is AS ADVERTISED. It takes a perfect swing on the right part of the bat to get a solid hit with this ball. The 'oopsie-daisy' dinger was nowhere to be found. What's to be determined is whether it should be adopted for use full-time in all WMSPL games. This will be a topic of discussion at the next couple of league meetings. Let your team rep know your opinion so a thoughtful, intelligent discussion can be had.