Falcons Forum
Falcons Forum
chat_bubble 2019 Falcons' Season Recap, Team Awards
The BIG QUESTION going into 2019 was: Will the Falcons be able to keep up in the President's Division? We were able to answer this question with a resounding YES, finishing third in the division only a half-game back of second. Third in the division was also good enough for third overall, earning the team a questionable bye in the Friday night games. Keeping pace in the top division wasn't a given for the Falcons. In 2018, we were only able to beat President's Division teams in 5 of 18 attempts. In 2019, however, we put up a respectable 9-10-1 record against our own division, which when coupled with a 17-1 record against the VP division keeps us up top for 2020.
The best news of the season was that we got to reset all of our "watches". We had a game where Dunner hit two home runs in the same inning, Cowboy hit two triples in the same inning, and we finally FINALLY enjoyed free beer after winning six straight games (even though one of them was by default).
2019 also saw the return of Goliath, who made an immediate impact, and Big Cat, who we saw, um, occasionally. The Falcons don't get to pick a friend again until 2022, so none of you guys can quit!
The Falcons won 26 games in 2019, a five game improvement over 2018. We also had more runs for, and fewer runs against. An all-around improvement! Goals for 2020: Dr J hitting a triple, Dance Dad socking a dinger, and Levi buying proper baseball cleats.
One thing we were keeping an eye on last year was to see if Levi would end the year with more RBI than hits. Sadly, that didn't happen, and we kind of forgot about it. But here we are in 2019, and Goliath has achieved that very feat! And it wasn't even close! DC put up 73 RBI, and "only" had 66 hits.
AWARDS SECTION
Here are your Falcons Regular Season statistical leaders:
ATTENDANCE AWARD:
Both Teets and Million Dollar Bill played in every game (every game that actually got played), and Dance Dad only missed one! So eager to play was Dance Dad, he even showed up a day early for a game last week!
RUNS SCORED:
For the second year in a row, Cowboy lead the Falcons in runs scored. This is to be expected from your lead-off hitter, if he's worth his salt. Previous occupants of the lead-off spot were NOT worth their salt.
1B:
Million Dollar Bill lead the team in singles, stroking 59 of them.
2B:
Cowboy hit 27 doubles this season, 6 more than last season when he also lead the team.
3B:
Cowboy broke a long-standing team record of 9 triples in a season set way back in 2009 by some Chad guy (NOT the current Chad guy). Cowboy hit 11 this season, and that sound you hear is SLF sobbing.
HR:
King Grahambo, Falcons Rookie of the Year, showed up and set the pace for the team with 16 mighty dingers, which is not exactly what you want to see from your #2 spot in the batting order, but we were happy to see them nonetheless.
BB:
Not much of a surprise here to learn that other teams are afraid that DC will wreck their shit. Goliath only walked 6 times, but it was enough to top the team.
TOTAL BASES:
Grahambo squeaks out a victory here, with 164, only 9 more than Cowboy.
BATTING AVERAGE:
Goliath was only 4 PAs short of qualifying for the batting title, which he would have won. But you need 95 plate appearances to qualify, and that means Grahambo wins by batting .695.
ON BASE PERCENTAGE:
Grahambo again, he lead the team by being on base 69% of the time. Nice.
SLUGGING PERCENTAGE:
Notice a theme here? Grahambo again, slugging 1.281
ON BASE + SLUGGING (OPS):
Grahambo topped Cowboy in this one too, 1.971 to 1.767
RUNS BATTED IN:
Grahambo Portered his way to the top of the RBI heap, with 74, only one more than Goliath.
ANYTHING CAN HAPPEN IN THE PLAYOFFS
Every team is amped for playoff weekend. On the last Sunday of the regular season, five out of eight games were decided by a single run. If you need any more proof that anything can happen over a 3-day tournament, just look at the results from the 2018 tourney. The good news for the Falcons? The only two teams the Falcons lost to in last year's playoffs met in the final game. If you're looking for HOT TAKE predictions, I say Surge plays on Sunday, and at least one finalist comes from the VP division.
FALCONS' MOST VALUABLE PLAYER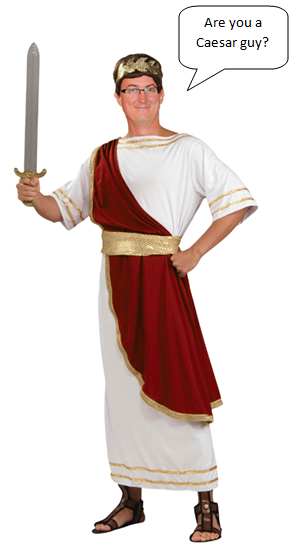 Who really knows what Dunner had to do to get Graham to join a Falcons team that played in the Vice President's division in 2018? Whatever it is, I'm sure I don't want the details. Graham played the 2019 season like a
dog on fire
(still funny), and lead the Falcons in batting average, OBP and slugging, slashing .695/.690/1.281 and also leading in total bases. Can Grahambo carry the Falcons to the promised land in the playoffs? Can't wait to find out!
FALCONS' MOST SPORTSMANLIKE PLAYER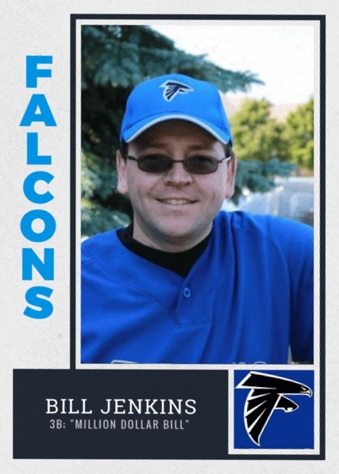 In Million Dollar Bill's potential swan song season, he's won his second straight Most Sportsmanlike Player award. This is his third time winning the award. Maybe the voters at the banquet will recognize his long career with a league-wide title?