Falcons Forum
Falcons Forum
chat_bubble WMSPL Cancels Season, Falcons Remain Champs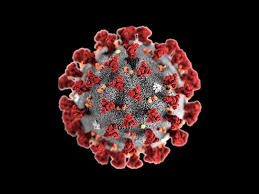 One of the greatest things about the sport of baseball and it's many, many variants, is that there's no clock. How long will the game be? As long as it takes to get the other team out a set number of times. Teams that are winning can't go into a prevent defence or just sit on the ball and wait for the clock to hit all-zeroes. (For the purpose of this metaphor, please ignore the WMSPL's 85-minute time limit for games).
The Coronavirus, however, proved that there is in fact a clock, at least when it comes to planning and playing a season of slopitch.
On Saturday, June 20, the WMSPL Executive voted to cancel the 2020 season, mostly because there wasn't going to be enough time to play any games. The executive (full disclosure: I'm a member!) has been working since the country shut down, going over multiple scenarios to determine if the league could, or should, get together to play ball in 2020. The overwhelming bulk of the work was being done by Secretary/Treasurer (and hated rival of the Falcons) Joey Pilkey and former Past President George Douma. Joey was in constant contact with the Town of Whitby, and George developed (and ultimately scrapped) several league schedules based on potential start dates that emerged over the last few months.
When the Ontario government announced that Phase 2 of the province's re-opening was imminent, excitement grew. After that rock-hard excitement again became flaccid when the plan dictated that team sports could organize for practice only, the league scrambled again to see if a shorter, more compressed schedule could be feasible in Phase 3.
On Saturday, the clock ran out. It became obvious that Opening Day wouldn't be until mid-August at the earliest, and a 10- or 15-game schedule didn't seem worth pursuing. Add to that
the new rules
under which a game would be played, and waiting until next year seemed like the better option.
So for the first time since the league's inception in 1979, there will be no ball this summer.
Fingers crossed, the virus will be contained, or eradicated, or vaccinated, or twitterpated by next spring. Hopefully we'll all gather at the beginning of May to begin a 38-game season leading into another hard-fought playoff tournament, all without a care in the world about whether anyone's going to get sick from being around their teammates.
Ohyeahbytheway, that means the Falcons will prepare for the second consecutive spring to defend their Championship.
See you then.