Falcons Forum
Falcons Forum
chat_bubble 2021 Falcons' Season Recap, Team Awards
Well, it seems we've made it, relatively unscathed. Despite the world travelling to hell in a SpaceX rocket, we managed to have a safe, fun 2021 WMSPL regular season. All that's left to do is hand out the hardware.
The Falcons' 2021 regular season was, to put it bluntly, disappointing. We only won 9 out of 24 games. That losing percentage is the lowest on record... Which is both good and bad. Bad because we played .409 ball, but good because the records don't go back to when the "Hughes Hawks" were "winning" the Horse's Ass trophy. This is partially due to playing games ONLY against President's Division teams. But we only won 2 against the "last place" Hanet, and didn't have a winning record against any team. At least we split with Broadway and Storm.
Some good news? Yeah, there isn't a ton of it. Million Dollar Bill maintained his consecutive games attended streak, so sometime next season he'll pass Mike Murphy for the team record. This also meant there was always cold beer waiting when we usually slunk back to the parking lot. The other good news? Pizzaco is still in business! And that meant Colin could buy not only some cleats, but some real-ass baseball pants to go with them!
How important is pitching in slo pitch? The 2021 Falcons might be a test case. Thanks to some jackass driver, Ash was mangled in a bicycling accident but will likely make a full recovery. That meant the Falcons' season was going to be pitched by any means necessary. In the beginning, Poutine, Million Dollar Bill, The Mattural and Barry Guerrero Jr took their shots at becoming the next Denny. In the end, Billy was the only one left standing as Target #1. He ended up doing a great job, overcoming the yips here and there, and even achieving the remarkable feat of being lifted in the first inning while pitching a no-hitter!
Dr J, who can still write a recap, also missed the whole season but should return in 2022.
Statistically, well, we won't talk too much about stats. The Falcons, as a team, hit .567, the lowest since the 2017 when they hit .561. That was also the last time the team got relegated to the VP Division. Coincidence? Uh, no.
AWARDS SECTION
Here are your Falcons Regular Season statistical leaders:
ATTENDANCE AWARD:
In addition to Million Dollar Billy attending every game all year and bring the refreshments, New Mike was also at every. Single. Game. So if you want a relatively unbiased opinion of how the season went, Mike is an excellent resource.
RUNS SCORED:
Grahambo led the team, scoring 44 runs, beating out The Mattural by only 3 runs scored.
1B:
For the second season in a row, Million Dollar Bill led the team in singles. 52 this year, leading by a wide margin.
2B:
For some reason, the doubles race was the team's most hyped. It wasn't the most exciting race, and it wasn't the closest race, but it was the one that was paid the most attention. In the end, Poutine hit 17 doubles, beating Grahambo by four, and leaving last year's doubles champ, Cowboy, in the dust with only 5.
3B:
Hold onto your britches, folks. Without looking, who led the Falcons in three-baggers in 2021? It was a tie, actually. Yes, Cowboy finished on top with the lowest winning total, like, ever, with 4. But right there with him was The Mattural who took advantage of Cowboy's 75% attendance rate to earn a tie in the unofficial "fastest Falcon" contest. If you care, SLF had a big, fat doughnut. He is old, and getting older. Might be time for him to apply for the Mike Murphy Memorial (he's not dead) Permanent Catching Position.
HR:
Grahambo hit 12 dingers this season, and if you ask his teammates, 11 of them were solo shots. So therefore after 14 years of calling a bases-empty home run a "Porter", it's now a Duncan. At the request of the namesake himself, we'll keep track of solo-jobs (not THAT kind of solo job, you perv) next year. Not that that will change the name of the deed. It's a Duncan for the next decade at least.
BB:
Hard to imagine, but Grahambo actually took some time off from his selfish stroking to actually watch some pitches go by, and led the team in walks as well, with 8.
TOTAL BASES:
The Mattural, the Falcons' 2021 best all-around hitter, had 112 total bases to lead the team.
BATTING AVERAGE:
In this shortened season, only 60 plate appearances were required to qualify for the rate stats this year. Dunner was only 5 PA short. But short is short, and Grahambo led with a .697 BA.
ON BASE PERCENTAGE:
Dunner would have won this one as well if he'd just showed up to the final two games against Hanet on Sunday, but no. Grahambo again. His 8 BB contributed to his .709 OBP.
SLUGGING PERCENTAGE:
Grahambo again, slugging 1.342
ON BASE + SLUGGING (OPS):
I mentioned above that The Mattural was the Falcons' best all-around hitter, but these rate stats don't seem to show that. Grahambo was the only Falcons with an OPS over 2.000, coming in at 2.051. But Graham didn't hit any triples. Matt did. Best all-around hitter.
RUNS BATTED IN:
The downside of Grahambo jacking solo bombs all game is that they only count for one each in the RBI race. This left the gate wide open for The Mattural to win this one, knocking in 56 Falcons this season.
ANYTHING CAN HAPPEN IN THE PLAYOFFS
This unicorn of a season brings a unicorn of a playoff tournament. The divisions will be segregated, and two champions will emerge on Sunday afternoon. Will they ACTUALLY play for the right to have their name engraved on the BIG TROPHY? That depends on who's still standing at the end. HOT TAKE PREDICTION: Seb goes out on top.
FALCONS' MOST VALUABLE PLAYER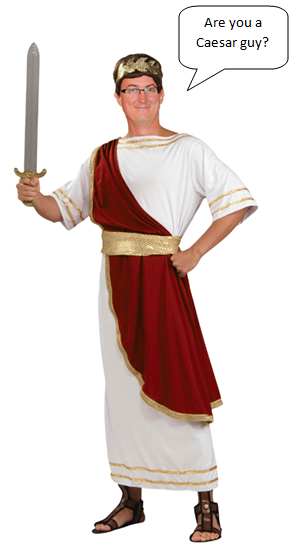 The vote wasn't that close, and for the second season in a row, Grahambo is your Falcons MVP. At least he didn't vote for himself.
FALCONS' MOST SPORTSMANLIKE PLAYER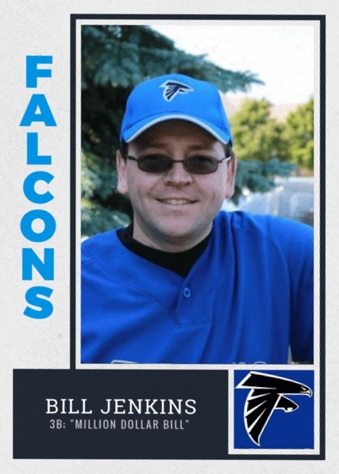 Also for the second year in a row (and for the FOURTH TIME overall), Million Dollar Bill is the Falcons' MSP. Enough can't be said for the amount of work Billy puts into keeping his teammates (and indeed the fans, refreshment-wise) happy. As was shown when Barry tried bringing beer that one time, the Falcons will be LOST without Bill.