Falcons Forum
Falcons Forum
chat_bubble Congrats To Dr J!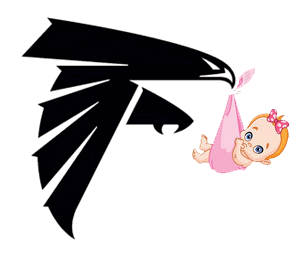 Dr J welcomed the first addition to his family with the arrival of Eloise Lilah Valero arriving on Monday September 20 at 8:47 pm. Dr J reports that mom and baby are doing very well.
Eloise weighed in at 8 lbs 2 oz... "More balanced than top loaded," joked Dr J.
Not that it's a contest, but with the arrival of the bundle of joy, Dr J is only 5 mouths to feed behind SLF for the team lead.