Falcons Forum
Falcons Forum
chat_bubble Falcons Pulling Out All Stops to Find Missing Rookie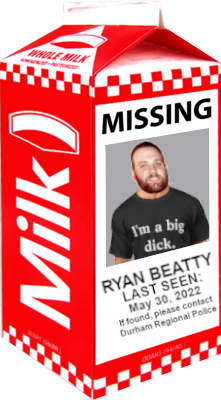 After the Falcons' missing person milk carton campaign failed to produce any tips about Ryan's whereabouts, the Falcons brass have since requested an Ontario-wide Amber Alert be issued to help find the Falcons' star rookie.
The news of OPP's refusal to issue the alarm - due its the strict age requirement (18 years of age and under) - has severely disappointed the very small, yet worried Falcons' fanbase.
Consequently, the Falcons brass are now seeking the assistance of the loyal readers of this very website...that's you!
If you have any information about Ryan's whereabouts, please call the hotline ASAP at:
1-800-RYAN-MIA