Falcons Forum
Falcons Forum
assignment Falcons make it three in a Row
Wednesday 8:00PM July 14th, 2010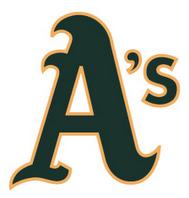 Falcons made it three in a row and 10 wins in their last 12 games to stay in the hunt for first place a half game behind the Devils and two and a half in front of the charging Storm.
With the bottom third of the lineup scoring 8 runs and a solid defense all around, the Falcons won this one 20 - 5.
In the homerun race, Booboo had 2 more and Sean smacked a second inning Grand Slam. Booboo now has 17 and trails Chef by two.
In a related story, the Amber alert has been cancelled as Durham's finest found Digger and his pet moose Timmy wandering around and delivered them to the park in time for the game.

| Inning | 1 | 2 | 3 | 4 | 5 | 6 | 7 | Final |
| --- | --- | --- | --- | --- | --- | --- | --- | --- |
| Falcons | 2 | 9 | 4 | 5 | 0 | 0 | 0 | 20 |
| A's | 0 | 3 | 0 | 0 | 0 | 1 | 1 | 5 |
Boxscore:
| Team | 1 | 2 | 3 | 4 | 5 | 6 | 7 | Final |
| --- | --- | --- | --- | --- | --- | --- | --- | --- |
| Falcons | | | | | | | | 20 |
| A's | | | | | | | | 5 |
Tags: None
Posted on: Wednesday July 14th, 2010 at 8:00PM