Falcons Forum
Falcons Forum
assignment Falcons beat Xtreme
Monday 9:30PM August 23rd, 2010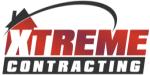 In a game much closer than the score would indicate the Falcons defeated Extreme by a score of 15 - 6.
It was another hard fought defensive battle until Whitby's most beloved team finally cracked it open scoring 7 runs in the top of the seventh and shutting down the opposition in the bottom. The turning point of the game was the plate appearance of the Iron Man in a Montreal Canadian shirt, throwing Rick Ashbee off his game (he was laughing too hard to pitch).
The big sticks were back for this one as [XXXXX] hit 2 out and [XXXXX] and [XXXX] each hit one.

| Inning | 1 | 2 | 3 | 4 | 5 | 6 | 7 | Final |
| --- | --- | --- | --- | --- | --- | --- | --- | --- |
| Falcons | 1 | 0 | 0 | 3 | 2 | 2 | 7 | 15 |
| Xtreme | 0 | 1 | 0 | 2 | 0 | 3 | 0 | 6 |
Boxscore:
| Team | 1 | 2 | 3 | 4 | 5 | 6 | 7 | Final |
| --- | --- | --- | --- | --- | --- | --- | --- | --- |
| Falcons | | | | | | | | 15 |
| Xtreme Contracting | | | | | | | | 6 |
Tags: None
Posted on: Monday August 23rd, 2010 at 9:30PM