Falcons Forum
Falcons Forum
assignment Falcons Get Philosophical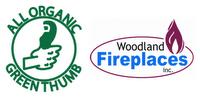 (AP)
The Falcons got philosophical last night as they asked the age old question…"If Only One Team Shows Up To Play A Game Of Baseball, Did The Game Really Get Played?" Rene Descarte, "The Father of Modern Philosophy", is renowned for advocating dualism, which in simplest terms can be defined as "the power of the mind over the body". Last night the Falcons were absent in both mind and body, with too many absent minded plays to mention and a lack of oomph at the plate. The game was always within reach, but the sleepy Falcons were defeated 15-10 by Greenthumb.

Now 1-1 on the season, the Falcons can blame their poor effort last night on many factors:
(a) Tough Scheduling - they were playing their second game in six nights,
(b) Equipment Malfunction - most of the game was played with a "mush-ball" (Editors Note: the Falcons gave the mush-ball to the umpire),
(c) The LeBron Factor - every team in the league is "gearing up" to play their "best game" against newly anointed League President Sean Dunn. The Falcons have forever been "the most loved and respected team in WMSPL", but its quite obvious that everything has changed this season. The Falcons are now PUBLIC ENEMY #1, and they need to battle every pitch of every inning of every game.
Boxscore:
| Team | 1 | 2 | 3 | 4 | 5 | 6 | 7 | Final |
| --- | --- | --- | --- | --- | --- | --- | --- | --- |
| Greenthumb | 5 | 0 | 4 | 3 | 3 | 0 | x | 15 |
| Falcons | 3 | 0 | 3 | 0 | 1 | 3 | x | 10 |
Tags: None
Posted on: Monday May 12th, 2014 at 8:00PM