Falcons Forum
Falcons Forum
assignment Falcons Split Season Series With A's
In a battle of first place teams (though from different divisions) the Sean's Division leading Falcons (featuring Sean!) fell to the George's Division leading A's (featuring George!) 15-11.

Brilliant 'fly ball' pitching held the A's to a doughnut in the top of the first, and typical one-dimensionality by the Falcons (a solo shot by Dinner in the two-hole) gave the Falcons an early lead. The A's took the lead in the top of the second, plating three. The tide shifted in the Falcons favour again in the bottom of the second where the Falcons scored four, and that was the last time they would see the lead for the rest of the night. A big seven run top of the third by the A's gave them a 10-5 lead, and they cruised the rest of the way behind good defence and a few insurance runs.

Those dedicated Falcons fans hoping to see a walk-off win in the bottom of the seventh went home disappointed, and the Falcons fell 15-11.

With only ten games left in the season, the Falcons sit a scant half-game back of Sean's Division leading The Storm. The Falcons Magic Number to win the division is 11.

Game Notes: The Legend is The Legend because The Legend can catch batted balls with his bare hands. Beaver: not so much... Big cheers from the little Shizzles when Daddy went yard... Mrs. Lacey, always paying attention: gave the golf clap from the track beyond the right field fence when Lacey caught an infield popup... Cash Man has moved on from using SLF to pad his RS stat, and is now strategically placing him in scoring position prior to his own at bats to boost his RBIs... Six wins away from free beer... Falcons overall performance on this night is best depicted as such: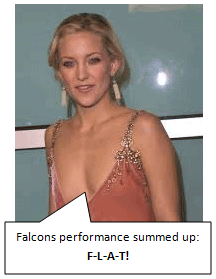 BOXSCORE

BATTING:
2B: Goliath, Cash Man, Million Dollar Bill, Bird
3B: Lacey
HR: Dinner, Lacey, Fo' Shizzle
HR-Fouls: Lacey (2), Goliath
RBI: Fo' Shizzle (3), Lacey (3), Bird (2), Cash Man, Seņior Sevens, Dinner
LOB: 6
PIZZAS: Goliath (1/3)

FIELDING:
DOUBLE PLAYS: None

PITCHING:
BATTERS FACED: 43

GAME INFORMATION:
STADIUM: K1 Stadium (Naming rights still available)
ATTENDANCE: 6 (30% FULL) - % is based on regular season capacity (Falcons' side only)
GAME TIME: 1:24
WEATHER:17.5-°C, Clear; Humidity 82%; Wind NE, 4 km/h (weather data courtesy Environment Canada)



Follow the @ShittyFalcons on Twitter (Seriously)

SHARE!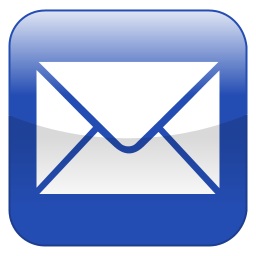 Boxscore:
| Team | 1 | 2 | 3 | 4 | 5 | 6 | 7 | Final |
| --- | --- | --- | --- | --- | --- | --- | --- | --- |
| A's | 0 | 3 | 7 | 0 | 1 | 1 | 3 | 15 |
| Falcons | 1 | 4 | 0 | 2 | 0 | 3 | 1 | 11 |
Tags: None
Posted on: Wednesday August 6th, 2014 at 8:00PM