Falcons Forum
Falcons Forum
assignment BILLION DOLLAR BILL!

The Falcons went deep early and often, and Billion Dollar Bill hit his first home run since July 11, 2010 (vs. Hanet!) as the Falcons took another big step in their quest to win the Sean's Division Championship with a big 22-14 come back victory over Bradley Motors Shifters.

This game started at 9:30, but it appears the Falcons defence thought the game started at 9:45. The Shifters exploded out of the gate scoring 8 in the top of the first inning. It didn't take long for the Falcons' Ultimate Leader, Cash Man, to convene a team meeting where he echoed the infamous words of Falcons' GM Mrs. Dinner: "Get your heads OUT OF YOUR ASSES!" And extract them they did! The Falcons put up a huge answer in the bottom half of the first inning, leading off with porter-porter-porter and finishing off with 7 runs.

The defence finally showed up in the top of the second inning, bitching about traffic or something, and held Bradley to only 2 runs. Back came the Falcon bats. After another hit parade, the Falcons plated 8, and took a lead they would carry to the end. The WMSPL mandated 85-minute time limit put the kibosh on an epic Bradley come back in the top of the seventh.

Not to be overlooked is Billion Dollar Bill, who has been sandbagging it for the last four years. He finally broke out of his slump, taking the Shifters pitcher over the wall in the deepest part of the park. Ecstatic to break out of his HR hiatus, BDB rounded first in his HR trot looking very close to something like this: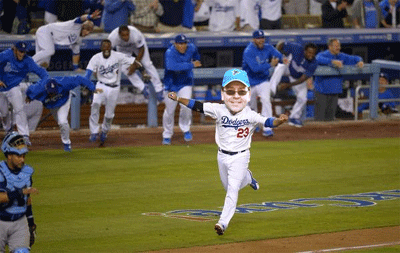 This isn't the first ball Billy has put out this year, though. Aren't new rules the bee's knees?

With the victory, the Falcons have eliminated Xtreme in the running for the Sean's Division Championship. The Falcons' own magic number has now dropped to 2.

Game Notes: Ash doesn't want any mention of free beer... Billion Dollar Bill and Roger Federer were also only a triple short of the cycle... You can set your watch to it, 1,508 days between Billy Jacks... Things that happen more frequently than Bill going yard: blue moons, leap years, the Olympics, US Presidential elections, various spousal favours (one would hope)

BOXSCORE

BATTING:
2B: Big Cat (2), Tank, Billion Dollar Bill, Seņior Sevens, Roger Federer
3B: SLF
HR: Roger Federer, Cash Man, Billion Dollar Bill, Our Only Friend, Dinner, Fo' Shizzle
HR-Fouls: None
RBI: Our Only Friend (4), Big Cat (4), Cash Man (3), Billion Dollar Bill (3), SLF (2), Tank (2), Roger Federer, Seņior Sevens, Fo' Shizzle
LOB: 7
PIZZAS: Tank (1/3)

FIELDING:
DOUBLE PLAYS: None

PITCHING:
BATTERS FACED:

GAME INFORMATION:
STADIUM: K1 Stadium (Naming rights still available)
ATTENDANCE: 2 (10% FULL) - % is based on regular season capacity (Falcons' side only)
GAME TIME: 1:25
WEATHER: --°C, Partly Cloudy; Humidity --%; Wind --, -- km/h (weather data courtesy Environment Canada)



Follow the @ShittyFalcons on Twitter (Seriously)

SHARE WITH FAMILY, FRIENDS AND FELLOW WMSPL PLAYERS!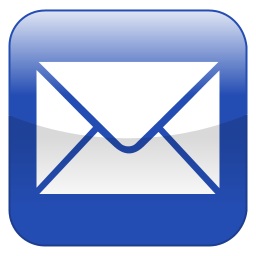 Boxscore:
| Team | 1 | 2 | 3 | 4 | 5 | 6 | 7 | Final |
| --- | --- | --- | --- | --- | --- | --- | --- | --- |
| Bradley Motors Shifters | 8 | 2 | 0 | 2 | 0 | 2 | x | 14 |
| Falcons | 7 | 8 | 0 | 4 | 2 | 1 | x | 22 |
Tags: None
Posted on: Wednesday August 27th, 2014 at 9:30PM