Falcons Forum
Falcons Forum
assignment PRESIDENT'S DIVISION CHAMPIONS!
Today, the slo pitch world celebrates the Falcons, champions of the WMSPL President's division for the first time since 2011, and for the third time in five seasons, as the Falcons scored a convincing victory in the final game of the regular season, beating Xtreme 31-17.

Things looked bleak at the beginning, with the Falcons falling behind early with sloppy defence. Xtreme roared out to leads of 8-2, 14-7, and finally 17-7. The Falcons overcame an "Xtreme"-ly slow start (HA! I kill me!) and exploded in the fifth inning for 18 runs and clearing off the hill in the process.

The Falcons set league records for runs scored and run differential this season. These and other individual statistical records will be detailed further when the team announces its MVP and MSP this week.

No time to suck each other's popsicles just yet however, as the WMSPL Playoffs begin on Friday night. Come on out to the diamonds for the weekend and cheer on your favourite slo pitch team! (In case I'm being too subtle, your favourite team is the Falcons, and you should cheer hard for us.)

Game Notes: Cycle Watch: SLF came within a home run of hitting for the cycle. The mighty whiff that resulted in a $15 strikeout surely would have been a home run if he'd made contact... Beaver capped off a busy day, playing in this, his fourth game of the day. He led off with a dinger and hit another to finish with seven RBI... How is it possible that the Falcons' leader in RBI, Cash Man, was the only one without a duck today?

BOXSCORE

BATTING:
2B: Fo' Shizzle (2), SLF, Tank, Billion Dollar Bill, Seņior Sevens, Our Only Friend, Dinner
3B: SLF, Big Cat (!)
HR: Beaver (2), Roger Federer, Cincinnati Red Legs, Dinner
HR-Fouls: Cash Man
RBI: Beaver (7), Cincinnati Red Legs (5), Dinner (3), SLF (2), Billion Dollar Bill (2), Our Only Friend (2), Tank (2), Big Cat (2), Beardo, Seņior Sevens, The Legend, Roger Federer, Lacey, Fo' Shizzle
LOB: 9
PIZZAS: SLF (3/3)
FIELDING:
DOUBLE PLAYS: None

PITCHING:
BATTERS FACED: --

GAME INFORMATION:
STADIUM: K1 Stadium (Naming rights still available)
ATTENDANCE: 11 (55% FULL. I'm not including the 15 or so Storm who were on the hill, and totally cheering for a Falcons victory) - % is based on regular season capacity (Falcons' side only)
GAME TIME: 1:25
WEATHER: --°C, Clear; Humidity --%, Wind --, - km/h (weather data courtesy Environment Canada)

Follow the @ShittyFalcons on Twitter (Seriously)

SHARE WITH FAMILY, FRIENDS AND FELLOW WMSPL PLAYERS!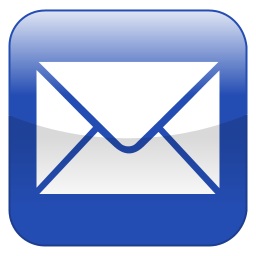 Boxscore:
| Team | 1 | 2 | 3 | 4 | 5 | 6 | 7 | Final |
| --- | --- | --- | --- | --- | --- | --- | --- | --- |
| Xtreme Contracting | 2 | 6 | 2 | 4 | 3 | 0 | x | 17 |
| Falcons | 2 | 0 | 5 | 0 | 18 | 6 | x | 31 |
Tags: None
Posted on: Sunday September 7th, 2014 at 6:30PM