Falcons Forum
Falcons Forum
assignment Free Beer On Top
Wednesday 9:30PM July 29th, 2015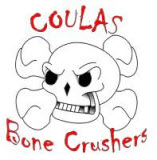 Big Cat lead the way going 4 for 4 with 3 RBI and Curtis' Dad crushed a Blue Moon shot as the Falcons won their 6th in a row (the magic free beer milestone) in a 10-6 win over Coulas Bone Crushers on Wednesday night at K1 Stadium.
Word is, the order for new or replacement uniforms was put in a bit too early, as Lonny completely wrecked his pants when he pooped himself snagging the 65 MPH strike from Ash for the 'routine' put out.
The ficklest and most vocal Falcons fans were out once again to let the team (but mostly SLF) know when things were going to their liking, and definitely when they weren't.
Coming up next for the Falcons: With the long weekend looming, there are no games scheduled for Sunday night. The Falcons take the field on Whatever-Holiday-You-Want-To-Call-It Monday, as they head out on the road to visit Mayhem at 8:00 on K1.
Cycle Watch:
The last time a Falcon hit for the cycle was May 19, 2010.
Game Notes:
All the stats rankings have changed since the release of
FALCAST Episode 2
... How often does a blue moon occur?...
Boxscore:
| Team | 1 | 2 | 3 | 4 | 5 | 6 | 7 | Final |
| --- | --- | --- | --- | --- | --- | --- | --- | --- |
| Coulas Bone Crushers | 2 | 1 | 0 | 0 | 0 | 0 | 3 | 6 |
| Falcons | 0 | 4 | 2 | 4 | 0 | 0 | X | 10 |
Tags: None
Posted on: Wednesday July 29th, 2015 at 9:30PM