Falcons Forum
Falcons Forum
assignment Falcons Take Opener
Monday 9:30PM May 8th, 2017

Pikachu and Poutine each had 6 RBI and the newbies proved themselves (all except the newly christened Steve FK, the poor guy) as the Falcons jumped into a tie for first in the President's Division with a 19-9 win in their 2017 Regular Season debut.
There's nothing like starting the year off on a night where frostbite and hypothermia are high on the list of potential injuries. Game time temperature was a nipple-hardening 5.6°C. You'd think that kind of cold would harden the outfield turf, but you'd be mistaken. Both the infield and the outfield showed the raw wear and tear mother nature enacted on it over the long, cold, pointless winter.
SLF lead off the game and started the Falcons' season with a double. Pikachu immediately added to the pizza fund with an FK, but his dad did something useful and moved SLF to third on a sacrifice fly. Matt cashed that duck, and the Falcons were in flight.
The second inning brought a pizza contribution from Steve FK, but singles by Jerome, Other Steve and SLF loaded 'em up for Pikachu who scored them all with a two-bagger. Greedy Pikachu, obviously trying to make up for that FK in the first, got caught trying to stretch his double into a triple to end the inning.
Five-spots in the 4th and 6th gave the Falcons a comfortable lead, highlighted by Poutine's league-leading first home run of the year. Needless to say, it's early.
Poutine came in for mop-up duty in the bottom of the seventh and immediately gave up a towering shot to Surge's Caleb, skyrocketing his ERA to ∞. He brought it down to a more reasonable (but still terrible) 18.00 after finishing off the home team, but not without allowing ANOTHER run first.
Inside-the-park Home Run Watch:
The last time a Falcon hit an inside-the-park home run was July 23, 2012.
Game Notes:
Steve FK owes at least a couple bucks to the Surge catcher, who saved him from 2 more pizza contributions by charitably catching pop-ups instead of waiting for the inevitable strikeouts... Sr. Thompson STILL needs new glasses, but obviously concerned it'll ruin his look, won't get them... New Falcons inside joke: Chad walks into a bar. The bartender looks up and says "Sorry bud, we don't serve miners..."
BOXSCORE
BATTING:
2B:
Pikachu (2), SLF (2), Sr. Thompson (2), Poutine
3B:
None
HR:
Poutine
HR-OUTS:
None
RBI:
Pikachu (6), Poutine (6), Matt (3), Sr. Thompson (3), SLF
LOB:
9
PIZZAS:
Steve FK (1/3), Pikachu (1/3), Million Dollar Bill
FIELDING:
DOUBLE PLAYS:
Matt-Jerome
PITCHING:
BATTERS FACED:
39
GAME INFORMATION:
STADIUM:
K1 FIELD
ATTENDANCE:
0 (0% FULL) - % is based on regular season capacity (Falcons' side only)
GAME TIME:
?
WEATHER:
5.6°C, Cloudy; Humidity 43%; Wind WNW, 11 km/h (weather data courtesy
@wc_oshawa
)
Follow the
@ShittyFalcons
on Twitter (Seriously)
SHARE!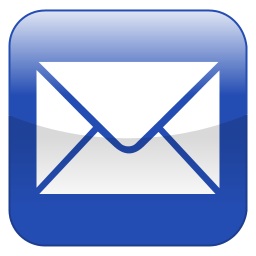 Boxscore:
| Team | 1 | 2 | 3 | 4 | 5 | 6 | 7 | Final |
| --- | --- | --- | --- | --- | --- | --- | --- | --- |
| Falcons | 2 | 4 | 0 | 5 | 0 | 5 | 3 | 19 |
| Surge | 2 | 0 | 3 | 0 | 1 | 1 | 2 | 9 |