Falcons Forum
Falcons Forum
assignment Falcons Lose Jr. Jenkins To Injury, Also Game
Monday 8:00PM May 15th, 2017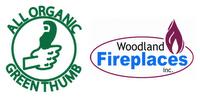 Matt continued his pursuit of the team triple record, but the Falcons lost Jr. Jenkins to an apparent knee injury late in a one-of-those-nights loss to Greenthumb on Monday night by a final score of 25-13.
Greenthumb misreported the score on the League's website.
The visitors opened the game with a 9-run top of the first, and the Falcons wouldn't recover. With only the minimum showing up for the game, fatigue was a factor (probably, I guess). The Falcons responded with 3 in the bottom of the first inning, closing the gap to only 6 runs. Three straight delicious doughnuts in the second, third and fourth innings, and the Falcons found themselves down 14-9 after the fifth.
Greenthumb then put up a snowman in the top of the sixth and the game was out of reach. Sensing the impending doom, Jr. Jenkins corkscrewed himself into the batter's box on an RBI groundout and left the game with an amputated leg. I think. Credit the healthcare professional in the Falcons bleachers for providing timely care! (This is why you come out to watch. You may save a life!)
The Falcons held Carleton homerless to keep him at #2 in the WMSPL home run race, leaving SLF on top for a second consecutive week.
In-game Injury Watch:
The last time a Falcon had to be removed from a game due to injury was... Oh Godammit.
Game Notes:
Leon stopped by Shopper's on the way home to inquire about A535 by the case... The Falcons next game is a week away, giving the team a much need rest period...
BOXSCORE
BATTING:
2B:
SLF, Yeah Teets
3B:
Matt
HR:
None
HR-OUTS:
None
RBI:
Matt (3), Jerome (3), Yeah Teets (2), Million Dollar Bill (2), Pikachu, Poutine, Jr. Jenkins
LOB:
7
PIZZAS:
Matt (1/3)
FIELDING:
DOUBLE PLAYS:
None
PITCHING:
BATTERS FACED:
40?
GAME INFORMATION:
STADIUM:
K1 FIELD
ATTENDANCE:
4 (20% FULL) - % is based on regular season capacity (Falcons' side only)
GAME TIME:
1:24
WEATHER:
16.4°C, Sunny; Humidity 50%; Wind NW, 13 km/h (weather data courtesy
@wc_oshawa
)
Follow the
@ShittyFalcons
on Twitter (Seriously)
SHARE!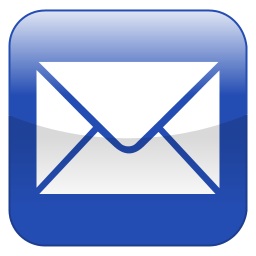 Boxscore:
| Team | 1 | 2 | 3 | 4 | 5 | 6 | 7 | Final |
| --- | --- | --- | --- | --- | --- | --- | --- | --- |
| Greenthumb | 9 | 3 | 0 | 0 | 2 | 8 | 3 | 25 |
| Falcons | 3 | 0 | 0 | 0 | 6 | 4 | 0 | 13 |