Falcons Forum
Falcons Forum
assignment Falcons Lose Third Straight
Sunday 6:30PM May 28th, 2017

The Falcons have now lost 3 straight after a promising start after a 14-7 loss to undefeated President's Division rival Hanet Plastics on Sunday evening.
The game started out fabulously for the Falcons, putting down Hanet 1-2-3 in the top of the first and coming right out to score 2 in the bottom half. Hanet only scored 1 in the top of the second, and runs looked to be scarce for the evening... until the top of the 3rd. Hanet scored 5 runs with 2 out, and the rout was on. Hanet got 3 more with 2 out (sense a theme here?) in the fourth inning, 2 in the fifth, and 3 more in the sixth.
The Falcons scored 4 in garbage time in the bottom of the seventh inning, highlighted by a three run home run by Million Dollar Bill, his first since 2015.
Bill Hits A Home Run Watch:
The last time Bill hit a home run (that counted) was... I have to figure out different things to watch for. Maybe we should keep an eye on how often Poutine grounds into double plays? What? Today? Aw, nuts.
Game Notes:
Rumour has it that Pikachu's Right Hand is jealous of all the time he's spending with a real, live girl that it's causing his recent hitting slump... SEVEN Falcons are hitting below the Slo-Pitch
Mendoza
line... The outfield needed to be mowed, but how does one mow a swamp?... A rare Chad sighting brought a highlight-reel catch in left field... If anyone's looking for that one car that Yellowknife Chrysler sold that one time, I think we found it.
BOXSCORE
BATTING:
2B:
Yeah Teets
3B:
None
HR:
Million Dollar Bill
HR-OUTS:
None
RBI:
Million Dollar Bill (3), Leon (!), Yeah Teets, Poutine, Sr. Thompson
LOB:
4
PIZZAS:
Poutine (GIDP, 1/3), Leon (1/3)
FIELDING:
DOUBLE PLAYS:
Jerome-Poutine-Chris
PITCHING:
BATTERS FACED:
44
GAME INFORMATION:
STADIUM:
K1 FIELD
ATTENDANCE:
7 (35% FULL) - % is based on regular season capacity (Falcons' side only)
GAME TIME:
1:18
WEATHER:
--°C, Partly Cloudy; Humidity --%; Wind --, -- km/h (weather data courtesy
@wc_oshawa
)
Follow the
@ShittyFalcons
on Twitter (Seriously)
SHARE!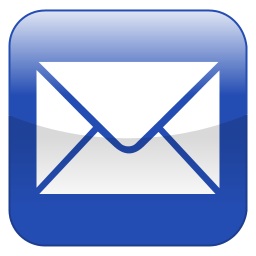 Boxscore:
| Team | 1 | 2 | 3 | 4 | 5 | 6 | 7 | Final |
| --- | --- | --- | --- | --- | --- | --- | --- | --- |
| Hanet Plastics | 0 | 1 | 5 | 3 | 2 | 3 | 0 | 14 |
| Falcons | 2 | 0 | 0 | 0 | 0 | 1 | 4 | 7 |