Falcons Forum
Falcons Forum
assignment Falcons Comeback Killed By Time Limit, Ash
Friday 9:30PM July 21st, 2017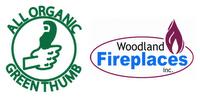 A 12-run seventh inning was not enough, as the Falcons ran into the bloody time limit to thwart an epic come back, losing to Greenthumb for the THIRD time this season, by a score of 25-21.
With both teams short players, it was agreed before the game that we'd play some good ol' fashioned ball with NINE fielders. This agreement went sideways for the Falcons early, because with the inability to play a rover, Greenthumb went nuts hitting all the holes and took a 20-0 lead into the bottom OF THE THIRD INNING. THE THIRD! COME ON! Greenthumb, looking like Storm, were going station-to-station in the third inning (SEE PREVIOUS GAME, GODDAMMIT). This, no word of a lie, was humiliating.
Remarkably, the Falcons didn't give up. Well, they gave up for the next 3 innings, but in the seventh THEY REALLY STOPPED GIVING UP. Everyone was hitting (except Ash)! Everyone was scoring (except Ash)! The inning started with Greenthumb up very comfortably 25-9. No worries, right Carlton? But then the WMSPL mandated 85-minute time limit reared its ugly head, and simultaneously Ash popped out for the last out of the game. Perhaps if the Falcons had gotten their heads out of their asses a bit earlier? Hmm?
Two Home Runs In One Inning Watch:
The last time a Falcon hit two home runs in one inning was
August 29, 2012
. For the first time in forever, we actually batted around in an inning, but sadly no one crushed two dingers.
Game Notes:
Not much in this world is more humourous than watching Carlton's face go from super-confident at the beginning of the bottom of the seventh to genuine worry after the Falcons mounted their come back... The Falcons' Rookie Of The Year race is heating up, with the Mattural seemingly in the lead (who's also in the MVP talk), followed very closely by J-Paq... Senior Thompson looks to be on his way to his fourth Falcons MVP title, leading in almost all the offensive categories...
BOXSCORE
BATTING:
2B:
Senior Thompson (3), Miner Leaguer (2), Yeah Teets, SLF
3B:
Yeah Teets (!), Million Dollar Bill (!!), SLF
HR:
The Mattural
HR-OUTS:
None
RBI:
Senior Thompson (5), The Mattural (4), SLF (4), Miner Leaguer (2), Million Dollar Bill (2), Yeah Teets (2), Jr. Jenkins, J-Paq
LOB:
8
PIZZAS:
L-Paq (2/3), SLF (1/3)
FIELDING:
DOUBLE PLAYS:
None
GAME INFORMATION:
STADIUM:
FIELD
ATTENDANCE:
1? (5% FULL) - % is based on regular season capacity (Falcons' side only)
GAME TIME:
1:25
Follow the
@ShittyFalcons
on Twitter (Seriously)
SHARE!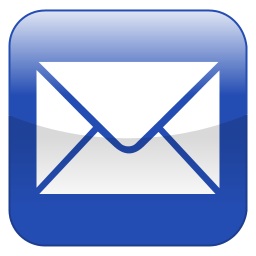 Boxscore:
| Team | 1 | 2 | 3 | 4 | 5 | 6 | 7 | Final |
| --- | --- | --- | --- | --- | --- | --- | --- | --- |
| Greenthumb | 4 | 11 | 5 | 0 | 3 | 2 | 0 | 25 |
| Falcons | 0 | 0 | 4 | 3 | 1 | 1 | 12 | 21 |