Falcons Forum
Falcons Forum
assignment Leon Hits Double, Falcons Win
Sunday 5:00PM June 18th, 2017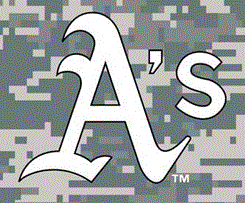 J-Paq went deep and had 6 RBI, Sr. Thompson went deep twice and was intentionally walked THREE TIMES, and L-Paq fooled 'em all and crushed a double as the Falcons continued their winning ways with a 22-17 rain-soaked victory on Sunday afternoon.
The Falcons will tell the story for years to come. It is of the time when, against all odds (all of them), Leon strode to the plate, 0-for-3 and a full pizza already hanging over his head, and burned the entire A's defence, crushing a bomb over them all and turning a sure triple into a double. He almost broke both hips sliding into second, narrowly missing the tag. Somewhere, an angel got his wings. He was immediately relieved by J-Paq, somehow making it some kind of Father's Day symbolism thing I guess.
J-Paq had himself a game as well, firmly cementing he and Daddy as the second most famous French Falcons. Jon went 4-for-5, was a triple short of the cycle, and plated 6 ducks (Falcons aren't ducks).
Sr. Thompson, channeling Bird and DC, either went yard (twice) or walked (4 times, 3 intentionally including
once with the bases loaded
). Interesting strategy to say the least.
Miner Leaguer (proud of that one) made a hefty contribution to pizza night, striking out looking on what he thought was strike 2.
The Falcons are right back at it Monday night trying to
avenge
their previous loss versus Coulas at 8:00PM on K1.
Two Home Runs In One Inning Watch:
The last time a Falcon hit two home runs in one inning was
August 29, 2012
.
Game Notes:
As usual, the stands were full for Father's Day, and also as usual, it was mostly little SLFs... Of course it only rained during the 5:00 games... A lot of coaching coming from right field on the A's side... It was not an All-Star performance for the Falcons defence.
BOXSCORE
BATTING:
2B:
L-Paq (!), Pikachu, Miner Leaguer, J-Paq
3B:
None
HR:
Sr. Thompson (2), J-Paq
HR-OUTS:
None on our side
RBI:
J-Paq (6!), Sr. Thompson (5!), Million Dollar Bill (4), The Birthday Boy (3), Pikachu, Steve-FK, Miner Leaguer, SLF
LOB:
12 (!)
PIZZAS:
Miner Leaguer (3/3), L-Paq (3/3)
FIELDING:
DOUBLE PLAYS:
None
PITCHING:
BATTERS FACED:
49
GAME INFORMATION:
STADIUM:
K1 FIELD
ATTENDANCE:
10 (50% FULL) - % is based on regular season capacity (Falcons' side only)
GAME TIME:
?
WEATHER:
24.2°C, Cloudy; Humidity 65%; Wind SSW, 21 km/h (weather data courtesy
@wc_oshawa
)
Follow the
@ShittyFalcons
on Twitter (Seriously)
SHARE!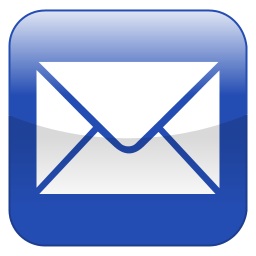 Boxscore:
| Team | 1 | 2 | 3 | 4 | 5 | 6 | 7 | Final |
| --- | --- | --- | --- | --- | --- | --- | --- | --- |
| Falcons | 6 | 6 | 3 | 0 | 2 | 3 | 1 | 21 |
| A's | 0 | 4 | 4 | 4 | 4 | 0 | 1 | 17 |