Falcons Forum
Falcons Forum
assignment Falcons Win Second Straight, Inch Towards .500
Friday 8:00PM August 18th, 2017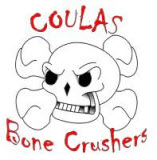 Sr. Thompson made a triumphant return (though he was walking kinda funny), the Falcons' bats heated up, and no-shows and strike outs amassed 5 pizzas as the Falcons avenged their earlier season loss to Coulas, winning 24-11.
It looked like it was going to be more of the same in the top of the first, as SLF lead off the game whiffing for a full-pizza K. But the rest of the line up picked him up, scoring 8 and setting the pace.
Coulas came back with 4 in the bottom of the first, and this game looked to be a barn burner. Going into the top of the fifth, the Falcons held a slim 13-9 lead, but five in the fifth, and six in the sixth slammed the door on any Coulas come back.
Two Home Runs In One Inning Watch:
The last time a Falcon hit two home runs in one inning was
August 29, 2012
.
Game Notes:
Jr. Jenkins will have no money for an alarm clock with all the money he'll be spending on pizza... The problem with waiting 3 days to write the recap is you forget all the funny stuff that happened.
BOXSCORE
BATTING:
2B:
Million Dollar Bill (2), Miner Leaguer, J-Paq, Dr. J
3B:
None
HR:
The Mattural, Poutine, Sr. Thompson
HR-OUTS:
None
RBI:
Poutine (5), Million Dollar Bill (4), Sr. Thompson (3), Miner Leaguer (2), J-Paq (2), Yeah Teets (2), Bruce Banner (2), L-PAq, SLF, Pikachu, Dr. J
LOB:
10
PIZZAS:
L-Paq (5/3), Jr. Jenkins (3/3), Jeff (3/3), SLF (3/3), Sr. Thompson (1/3)
FIELDING:
DOUBLE PLAYS:
None
GAME INFORMATION:
STADIUM:
K1 FIELD
ATTENDANCE:
0 (0% FULL) - % is based on regular season capacity (Falcons' side only)
WEATHER:
22.8°C, Cloudy; Humidity 67%; Wind W, 17 km/h (weather data courtesy
@wc_oshawa
)
Follow the
@ShittyFalcons
on Twitter (Seriously)
SHARE!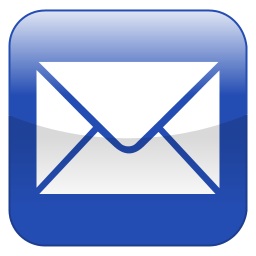 Boxscore:
| Team | 1 | 2 | 3 | 4 | 5 | 6 | 7 | Final |
| --- | --- | --- | --- | --- | --- | --- | --- | --- |
| Falcons | 8 | 2 | 0 | 3 | 5 | 6 | X | 24 |
| Coulas Bone Crushers | 4 | 0 | 1 | 4 | 0 | 2 | X | 11 |