Falcons Forum
Falcons Forum
assignment Falcons Take Game One
Friday 8:00PM August 25th, 2017

The umpire didn't show up, and there weren't even any fistfights as the Falcons defeated a short Hanet squad that was missing almost all their best by a final score of 17-10.
Hanet was able to field 9 of their own men, but with one suffering from a severe knee injury they decided to play him at catcher and only 3 in the outfield. It says a lot of Hanet that they could play a 3-man outfield and limit the Falcons to only 17 runs. It's no wonder they're second overall.
The Falcons exploded for 6 in the top of the first, highlighted by Poutine's 3-run jack, to the excitement of the snack-sized Poutines in attendance as well as mamaPou and papaPou. Million Dollar Bill hit a 2-run triple in the third inning where the Falcons scored 5, including the eventual game-winning runs. Yet another jack by New Jeff in the fifth was the cherry on top.
Two Home Runs In One Inning Watch:
The last time a Falcon hit two home runs in one inning was
August 29, 2012
.
Game Notes:
Miner Leaguer, sick of stopping at first, had two doubles... Where was the umpire? Seriously?... There was no umpire... Pikachu is quitting his job as of Monday to go straight into umpiring school... Duran "This Way To The Beach" Spray did not hit a triple
BOXSCORE
BATTING:
2B:
Miner Leaguer (2), Yeah Teets
3B:
None
HR:
Poutine, Jeff
HR-OUTS:
None
RBI:
Million Dollar Bill (3), Poutine (3), Yeah Teets (3), Jeff (2), J-Paq (2), Sr. Thompson (2), Miner Leaguer, Bruce Banner
LOB:
9
PIZZAS:
Jeff (1/3)
FIELDING:
DOUBLE PLAYS:
None
GAME INFORMATION:
STADIUM:
K2 FIELD
ATTENDANCE:
8 (40% FULL) - % is based on regular season capacity (Falcons' side only)
WEATHER:
16.9°C, Sunny; Humidity 54%; Wind NNW, 9 km/h (weather data courtesy
@wc_oshawa
)
Follow the
@ShittyFalcons
on Twitter (Seriously)
SHARE!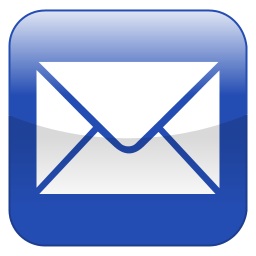 Boxscore:
| Team | 1 | 2 | 3 | 4 | 5 | 6 | 7 | Final |
| --- | --- | --- | --- | --- | --- | --- | --- | --- |
| Hanet Plastics | 0 | 7 | 0 | 1 | 2 | 0 | X | 10 |
| Falcons | 6 | 2 | 6 | 1 | 2 | X | X | 17 |