Falcons Forum
Falcons Forum
assignment Falcons Take Game Two
Friday 9:30PM August 25th, 2017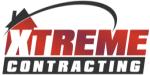 It took seven innings, but the Falcons finally took the lead to finish off Friday's doubleheader at 2-0 with a gritty 12-10 victory over Xtreme.
The Falcons came into this game with confidence, having just defeated the #2 team in the league, and hearing that Xtreme had just lost game 1 of their doubleheader 37-2 only made them more sure of themselves. That confidence was quickly quashed, with a two-thirds of a pizza top of the first inning. SLF lead off with a walk, but an FK by J-Paq and a GIDP by Sr. Thompson ended any threat. Xtreme vented their frustration in a big way in the bottom half, batting around and then some, scoring 8.
This looked like one of those games for the Falcons. A single run in the second, a doughnut in the third, two in the fourth and another doughnut in the fifth made it seem like the offence had taken yet another of it's frequent vacations. The good news was that after the 8-run first, the Falcons defence shut Xtreme down for most of the rest of the game. They scored 2 in the third, but couldn't muster any more runs after that.
The offence finally woke in the fifth. Three doubles and a mess of singles plated 5 for the visitors. Staring straight into the upcoming time limit, the Falcons (without a single home run on the night) small-balled another 4 runs to take the lead.
D-Fence (clap-clap) shut down Xtreme in the bottom of the seventh in efficient fashion to avoid reversion to preserve a well-earned victory.
Two Home Runs In One Inning Watch:
The last time a Falcon hit two home runs in one inning was
August 29, 2012
.
Game Notes:
Two more doubles by Miner Leaguer, who's really looking to boost his slugging percentage prior to his early exit from the regular season... The come back was sparked by the fans...
BOXSCORE
BATTING:
2B:
Miner Leaguer (2), SLF (2), New Jeff, J-Paq
3B:
None
HR:
None
HR-OUTS:
None
RBI:
Miner Leaguer (3), Yeah Teets (2), Sr. Thompson (2), Pikachu, SLF, J-Paq, Poutine, The Mattural
LOB:
11
PIZZAS:
L-Paq (3/3), Sr. Thompson (2/3), J-Paq, The Mattural (1/3)
FIELDING:
DOUBLE PLAYS:
None
GAME INFORMATION:
STADIUM:
K1 FIELD
ATTENDANCE:
6 (30% FULL) - % is based on regular season capacity (Falcons' side only)
WEATHER:
14.0°C, Clear; Humidity 67%; Wind WNW, 4 km/h (weather data courtesy
@wc_oshawa
)
Follow the
@ShittyFalcons
on Twitter (Seriously)
SHARE!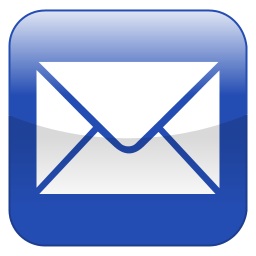 Boxscore:
| Team | 1 | 2 | 3 | 4 | 5 | 6 | 7 | Final |
| --- | --- | --- | --- | --- | --- | --- | --- | --- |
| Falcons | 0 | 1 | 0 | 2 | 0 | 5 | 4 | 12 |
| Xtreme Contracting | 8 | 0 | 2 | 0 | 0 | 0 | 0 | 10 |