Falcons Forum
Falcons Forum
assignment Falcons Lose Second Straight
Wednesday 8:00PM July 5th, 2017

SLF had four hits and made a couple of decent catches, and the Falcons put up 7 runs in the seventh inning but it wasn't enough as they fell to Surge by a score of 18-15 on Wednesday evening in front of a record weekday crowd.
With Poutine still flailing away in a AAA minor league stint with the Newcastle farm club, the Falcons offence was missing a key contributor. Sr. Thompson also was absent, but if he was with the Rear Admirals, this would be news to me.
Surge had multiple, multiple-run innings, beginning immediately with 4 in the first, and following up with 5 in the second and capping it off with 6 in the sixth. The Falcons put up delicious doughnuts in the first, fifth and sixth, and the game was only close after the Falcons scored 7 in the seventh. Sadly, it wasn't enough, and the Falcons are firmly in last place in the President's division.
Two Home Runs In One Inning Watch:
The last time a Falcon hit two home runs in one inning was
August 29, 2012
.
Game Notes:
Jr. Jenkins was activated from the DL, and didn't destroy himself... Surge players are easily amused by virility... Playground construction dampened the spirits of those in attendance...
BOXSCORE
BATTING:
2B:
Pikachu, Yeah Teets, SLF, The Mattural
3B:
HR:
J-Paq
HR-OUTS:
None
RBI:
SLF (4), Pikachu (3), J-Paq (2), Bruce Banner (2), Steve FK, Yeah Teets, Jr. Jenkins, Chris
LOB:
9
PIZZAS:
Jr. Jenkins (1/3)
FIELDING:
DOUBLE PLAYS:
1
PITCHING:
BATTERS FACED:
GAME INFORMATION:
STADIUM:
K1 FIELD
ATTENDANCE:
15 (75% FULL) - % is based on regular season capacity (Falcons' side only)
GAME TIME:
?
WEATHER:
23.7°C, Sunny; Humidity 33%; Wind --, -- km/h (weather data courtesy
@wc_oshawa
)
Follow the
@ShittyFalcons
on Twitter (Seriously)
SHARE!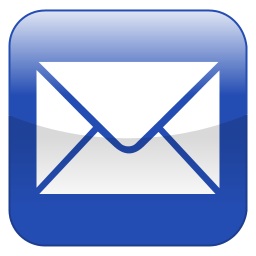 Boxscore:
| Team | 1 | 2 | 3 | 4 | 5 | 6 | 7 | Final |
| --- | --- | --- | --- | --- | --- | --- | --- | --- |
| Surge | 4 | 5 | 0 | 2 | 0 | 6 | 1 | 18 |
| Falcons | 0 | 4 | 3 | 1 | 0 | 0 | 7 | 15 |