Falcons Forum
Falcons Forum
assignment Falcons Stifle Storm For First Straight Win
Sunday 6:30PM July 9th, 2017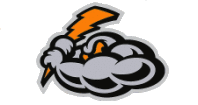 The Mattural was only a double short of the cycle, and 4 Falcons went deep to secure a victory over President's Division rival Storm on Sunday evening by a score of 23-10.
The original headline on the Storm website was apt: A Tale Of Two Games. After the second inning, it looked like this game would be more of the same when these two teams meet: Storm scoring 20+ runs, and the Falcons throwing it around defensively and an eventual Falcons loss. SLF lead off the first inning with his 29th career triple, tying him with Beaver for the all-time Falcons lead. He wasn't on third base very long, as Yeah Teets scored him with a sacrifice fly. Storm put up a 5-spot in the bottom half. Another sac fly in the top of 2 for the Falcons, and another 6 for Storm in the bottom of the second, and the rout was on.
Except it wasn't. And that's the thing about baseball. Bad teams can have great games, and great teams can fall off a proverbial cliff. A month ago, Storm beat the Falcons by a nearly identical score. Maybe the Storm recap will enlighten us as to why, but the Falcons defence held for the rest of the game, allowing not a single run.
Poutine will tell you it was the pitching. He'll tell you that because he came on in relief in the bottom of the third and shut the door.
Million Dollar Bill crushed a Porter, and that was followed up later by 3-run blasts by the Mattural and Yeah Teets and a grand slam by Poutine. L-Paq contributed with two solid singles late to extend innings.
Two Home Runs In One Inning Watch:
The last time a Falcon hit two home runs in one inning was
August 29, 2012
.
Game Notes:
SLF's second triple of the game gave him the Falcons' all time lead, which will surely be bested by the Mattural or Poutine any day now... Hope Duran is OK after that relay by Pikachu... WMSPL home run leader Joey hit a 3-run homer of his own, shouldn't we have walked him?... Things aren't all bad for the Falcons, the overall team OBP is .610
BOXSCORE
BATTING:
2B:
Poutine, SLF
3B:
SLF (2), The Mattural
HR:
Million Dollar Bill, Poutine, The Mattural, Yeah Teets
HR-OUTS:
None
RBI:
Yeah Teets (5), Poutine (5), The Mattural (4), Sr. Thompson (3), SLF (3), J-Paq (2), Million Dollar Bill
LOB:
6
PIZZAS:
L-Paq (1/3), Yeah Teets (1/3)
FIELDING:
DOUBLE PLAYS:
None
PITCHING:
BATTERS FACED:
?
GAME INFORMATION:
STADIUM:
K1 FIELD
ATTENDANCE:
4 (20% FULL) - % is based on regular season capacity (Falcons' side only)
GAME TIME:
?
WEATHER:
22.6°C, Cloudy; Humidity 57%; Wind SW, 8 km/h (weather data courtesy
@wc_oshawa
)
Follow the
@ShittyFalcons
on Twitter (Seriously)
SHARE!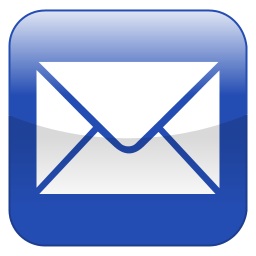 Boxscore:
| Team | 1 | 2 | 3 | 4 | 5 | 6 | 7 | Final |
| --- | --- | --- | --- | --- | --- | --- | --- | --- |
| Falcons | 1 | 1 | 2 | 0 | 5 | 7 | 7 | 23 |
| Storm | 5 | 6 | 0 | 0 | 0 | 0 | 0 | 11 |