Falcons Forum
Falcons Forum
assignment Falcons Faceplant Against Short Greenthumb
Tuesday 8:00PM July 11th, 2017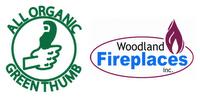 Sr. Thompson threw a runner out at the plate, and Callup George socked two dingers, but those were the only highlights as the Falcons fell, right on their faces, to Greenthumb 16-10 on Tuesday evening.
With Greenthumb down to only 6 of their own players, even with two callups they could only field 3 outfielders. The Falcons took advantage of that, as well as WMSPL nearly-rookie Greenthumb Gary starting his first ever game on the mound, to score 5 runs in the top of the first. Greenthumb came right back with 5 of their own in the bottom half to tie it up.
In the top of the second, the Falcons were looking for more of the same, but could only manage a single run, courtesy of George's selfish Porter to lead off the inning. Greenthumb scored another 5-spot in the bottom of the second, and they were in the lead to stay.
Flash forward to the top of the sixth, were the Falcons seemed to get something going, but the only real highlight (lowlight?) was the perfect metaphor for the game for the Falcons, as SLF singled to centre, and landed right on his stupid smug face as he turned around first, right in front of his whole damn family.
This isn't the first time this has happened
.
Anyway, the Falcons scored 4 in the sixth, but it wasn't nearly enough.
Two Home Runs In One Inning Watch:
The last time a Falcon hit two home runs in one inning was
August 29, 2012
.
Game Notes:
Big thanks to Jerome, who for the second time came out to keep score even though he's on the DL. He reported he'd be active next week... Beaver sighting at Little SLF's T-Ball game... Also big thanks to President George for coming out and making us look better than we obviously are.
BOXSCORE
BATTING:
2B:
Steve FK, The Mattural
3B:
None
HR:
George (2)
HR-OUTS:
None
RBI:
George (3), Sr. Thompson (2), Yeah Teets (2), Steve FK, Chris, The Mattural
LOB:
8
PIZZAS:
Sr. Thompson (1/3), Million Dollar Bill (1/3)
FIELDING:
DOUBLE PLAYS:
None
PITCHING:
BATTERS FACED:
43
GAME INFORMATION:
STADIUM:
K2 FIELD
ATTENDANCE:
5 (25% FULL) - % is based on regular season capacity (Falcons' side only)
GAME TIME:
1:11
WEATHER:
24.5°C, Sunny; Humidity 62%; Wind S, 5 km/h (weather data courtesy
@wc_oshawa
)
Follow the
@ShittyFalcons
on Twitter (Seriously)
SHARE!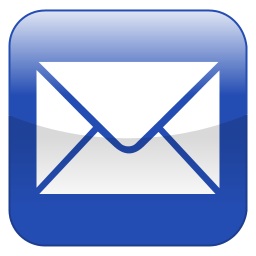 Boxscore:
| Team | 1 | 2 | 3 | 4 | 5 | 6 | 7 | Final |
| --- | --- | --- | --- | --- | --- | --- | --- | --- |
| Falcons | 5 | 1 | 0 | 0 | 0 | 4 | 0 | 10 |
| Greenthumb | 5 | 5 | 0 | 0 | 3 | 3 | X | 16 |