Falcons Forum
Falcons Forum
assignment Falcons Defense Stands Tall in Close Win
Tuesday 8:00PM July 25th, 2017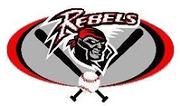 Sr. Thompson hit a clutch 2-out, full count grand slam, and the Mattural added a Porter insurance run as the Falcons held on to top the Rebels 12-10.
After a slow start in which both teams logged pairs of tasty doughnuts, the Falcons put up a 10-spot in the 3rd, capped by Sr. Thompson's team-leading 8th HR of the year. The Rebels answered right back with 3 in the bottom half and 5 more in the 4th to make it a 10-8 game.
With momentum swinging the other way, the Falcons beared down and played stellar defense from there, highlighted by a stingy infield core of Million Dollar Bill, the Mattural, Jerome, Chris and Poutine. The Rebels made it close in the last inning but, with runners on and down to their last out, a catch-of-the-year candidate by the Mattural running backwards at SS into shallow left ended the comeback and secured a hard fought win for the Falcons.
Two Home Runs In One Inning Watch:
The last time a Falcon hit two home runs in one inning was
August 29, 2012
.
Game Notes:
Sr. Thompson made a beauty full sprint catch in the outfield that was otherwise bound for no man's land… Poutine went 4/4 and was asked to do yeoman's work pitching all 6 innings in Ash's absence… The same amount of pizzas (2-1/3) was earned last night compared to last weekend's entire 3 game set... This recap brought to you by guest writer, Dr. J.
BOXSCORE
BATTING:
2B:
Steve FK
3B:
None
HR:
Sr. Thompson, The Mattural
HR-OUTS:
None
RBI:
Sr. Thompson (5), L-Paq, Steve FK, Jerome, Poutine, Million Dollar Bill, J-Paq, The Mattural
LOB:
10
PIZZAS:
L-Paq (4/3), Chris (1/3), Matt (1/3), J-Paq (1/3)
FIELDING:
DOUBLE PLAYS:
None
GAME INFORMATION:
STADIUM:
K2FIELD
ATTENDANCE:
2 (10% FULL) - % is based on regular season capacity (Falcons' side only)
GAME TIME:
1:25
WEATHER:
21.1°C, Partly Cloudy; Humidity 59%; Wind S, 8 km/h (weather data courtesy
@wc_oshawa
)
Follow the
@ShittyFalcons
on Twitter (Seriously)
SHARE!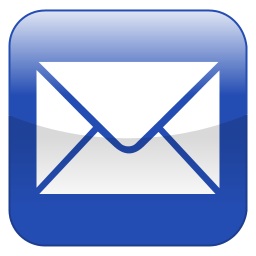 Boxscore:
| Team | 1 | 2 | 3 | 4 | 5 | 6 | 7 | Final |
| --- | --- | --- | --- | --- | --- | --- | --- | --- |
| Falcons | 0 | 0 | 10 | 0 | 1 | 1 | X | 12 |
| Rebels | 0 | 0 | 3 | 5 | 1 | 1 | X | 10 |