Falcons Forum
Falcons Forum
assignment Falcons Drop Game 1 Of Weekend Doubleheader
Sunday 8:00PM July 30th, 2017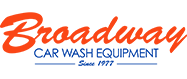 In Game 1 of Sunday's doubleheader, the Falcons bats came alive late but their rally fell short as they were downed by Broadway 13-8.
Poutine must not have heard the umpire yell "Play Ball" at the start of the game, as he proceeded to lob 10 'warm-up' balls before delivering the game's first strike—eerily similar to how Charlie Sheen pitched pre-glasses in Major League. This strategy somehow paid off, as the boatload of walks to the top of the Broadway lineup only cost Poutine 1 earned run and, in the bottom half, hits by Pikachu and J-Paq (+ a generous toss from the pitcher to no one covering 2nd base) were followed by RBIs from Ash and Sr. Thompson to put the Falcons up early, 2-1.
The lead didn't last long, however, as the floodgates opened for the visitors in the 3rd, plating 8 runs in an inning that felt like an eternity. In the 7th down 13-3, the Falcons bats finally responded, smacking 5 hits and a walk to cut the lead to 13-8. Broadway shut the door from there, with their outfield snagging every fly ball and putting an end to the Falcons rally.
Two Home Runs In One Inning Watch:
The last time a Falcon hit two home runs in one inning was
August 29, 2012
.
Game Notes:
The Thompson twins continue their streak of arriving 10 seconds before game time… With so many doughnuts posted by the Falcons, the game ended early and allowed for an expedited start to the Storm nightcap on K2… The early turnover also negated any chance of Million Dollar Bill from being inserted into Game 2's lineup, although he still played hero by driving 3+ hours to deliver post-doubleheader beers.
BOXSCORE
BATTING:
2B:
J-Paq, Yeah Teets, Sr. Thompson, Poutine
3B:
None
HR:
None
HR-OUTS:
None
RBI:
Yeah Teets (4), Sr. Thompson, Poutine, J-Paq
LOB:
6
PIZZAS:
Poutine (1/3)
FIELDING:
DOUBLE PLAYS:
None
GAME INFORMATION:
STADIUM:
K1 FIELD
ATTENDANCE:
5 (25% FULL) - % is based on regular season capacity (Falcons' side only)
GAME TIME:
1:10
WEATHER:
24.9°C, Clear; Humidity 49%; Wind NNW, 13 km/h (weather data courtesy
@wc_oshawa
)
Follow the
@ShittyFalcons
on Twitter (Seriously)
SHARE!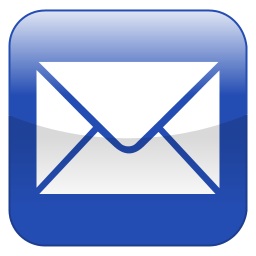 Boxscore:
| Team | 1 | 2 | 3 | 4 | 5 | 6 | 7 | Final |
| --- | --- | --- | --- | --- | --- | --- | --- | --- |
| Broadway | 1 | 2 | 8 | 1 | 1 | 0 | 0 | 13 |
| Falcons | 2 | 0 | 1 | 0 | 0 | 0 | 5 | 8 |