Falcons Forum
Falcons Forum
assignment Dinger-less Falcons Win
Wednesday 9:30PM August 16th, 2017

The Falcons welcomed a new eyass (baby falcons are called eyasses), Yeah Teets had 5 RBI and the Falcon offence put up 25 runs without the assistance of a dinger in a 25-7 rout of soon-to-be-division-rival Surge on Wednesday night.
Not sure how it happened, but the Falcons managed to have 13 men out to play in this one. Notable for their absences were perpetually hamstrung Steve FK (no excuse given), and leading MVP candidate Sr. Thompson, who has a VERY INTIMATE date with a camera today (and who hilariously marked his sign-out as "tentative". The only thing he's unsure of is if he'll ever leave the bathroom). As Million Dollar Bill quipped, "Someone shit the bed, but it wasn't us!"
If you came to this recap looking for a ton of references to bat-catching, thanks to Sr. Thompson, you've come to the wrong place.
The Falcons wrecked 'em in the first inning, scoring 6 of the first seven hitters; wrecked 'em in the third, scoring 3 more; and wrecked 'em in the fourth, squeezing out 10 singles and ramming 2 triples plating 12. The Falcons had the runs, but not as bad as someone else.
Some "lax" defence in the bottom of the fifth allowed Surge to score 3 of their first 4 hitters, but it wouldn't be enough, and the mercy rule was implemented.
Two Home Runs In One Inning Watch:
The last time a Falcon hit two home runs in one inning was
August 29, 2012
.
Game Notes:
Only 1 Falcon will be attending picture day on Thursday, and the photos won't be pretty... Miner Leaguer .667 vs. SLF .637... Miner Leaguer 13 GP vs. Poutine 6 HR... Hopefully we haven't scared Jeff off... Chris (rotator cuff), has been placed on the 60-day DL, and we look forward to having him back in 2018!
BOXSCORE
BATTING:
2B:
The Mattural (2), Bruce Banner, J-Paq, Million Dollar Bill
3B:
SLF, Poutine
HR:
None
HR-OUTS:
None
RBI:
Yeah Teets (5), Miner Leaguer (3), The Mattural (3), Dr. J (3), Jr. Jenkins (2), Bruce Banner (2), J-Paq (2), Pikachu (2), Jeff!, SLF, Poutine
LOB:
11
PIZZAS:
L-Paq (2/3), Miner Leaguer (1/3), The Mattural (1/3)
FIELDING:
DOUBLE PLAYS:
None
GAME INFORMATION:
STADIUM:
K1 FIELD
ATTENDANCE:
5 (25% FULL) - % is based on regular season capacity (Falcons' side only)
WEATHER:
18°C, Clear; Humidity 77%; Wind E, 5 km/h (weather data courtesy
@wc_oshawa
)
Follow the
@ShittyFalcons
on Twitter (Seriously)
SHARE!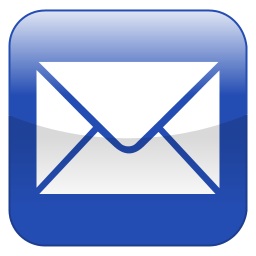 Boxscore:
| Team | 1 | 2 | 3 | 4 | 5 | 6 | 7 | Final |
| --- | --- | --- | --- | --- | --- | --- | --- | --- |
| Falcons | 6 | 0 | 4 | 12 | 3 | X | X | 24 |
| Surge | 3 | 0 | 1 | 0 | 3 | X | X | 7 |