Falcons Forum
Falcons Forum
assignment Hanet Walks Off Falcons
Sunday 8:00PM August 20th, 2017

One bad inning ruined a very well-played game for the Falcons, as they ended their brief winning streak at 2, getting walked off by Hanet, 15-14.
Another great start by the Falcons in this one, plating 3 in the top of the first, then flashing the leather and holding the home side to 1 in the bottom half. After putting up a delicious doughnut in the top of the second, the defence once again showed their mettle, holding the dangerous Hanet hitters to another single. One is the loneliest number, indeed.
In the third, the top of the order shined, scoring the first 5 after an L-Paq FK. It could have been 6, but some sharp work by the umpire negated that when he realized that the runner he initially agreed scored from third on the last play of the inning didn't actually ever exist.
The wheels kind of fell off the Falcon train in the bottom of the third, however. Hanet did what Hanet is always poised to do, and scored 11 to take a 13-8 lead into the fourth.
Back came the Falcons. This time the bottom of this now-top-to-bottom-dangerous group did the heavy lifting and the Falcons re-took the lead after scoring 6. But anyone who's played knows a 1-run lead in slo-pitch isn't really a lead at all. Hanet tied it back up in the bottom of the fifth, held the Falcons bats to another doughnut in the top of the sixth, and with their potent top of the order, scored a walk off win in the bottom of the fifth. The clock ended the game after that.
Two Home Runs In One Inning Watch:
The last time a Falcon hit two home runs in one inning was
August 29, 2012
.
Game Notes:
14 Falcons attended this game, a season high... The competition between SLF and Miner Leaguer for batting average supremacy (can we talk about OPS?) is getting heated, but the Mattural simply laughs at such sport as he makes his strong case for the Falcons to elect a rookie to MVP for a second straight year... Don't sleep on Dr. J, quietly gliding into the .600 OBP realm. Dude's money... Perfect nights at the plate were enjoyed by Miner Leaguer, J-Paq, Pikachu and Dr. J.
BOXSCORE
BATTING:
2B:
The Mattural (2), Pikachu (it almost cleared the fence)
3B:
SLF
HR:
J-Paq, still broken handed
HR-OUTS:
None
RBI:
Pikachu (3), Bruce Banner (2), J-Paq (2), The Mattural (2), Miner Leaguer, Poutine, L-Paq, SLF, Sr. Thompson
LOB:
9
PIZZAS:
L-Paq (1/3)
FIELDING:
DOUBLE PLAYS:
None
GAME INFORMATION:
STADIUM:
K1 FIELD
ATTENDANCE:
6 (30% FULL) - % is based on regular season capacity (Falcons' side only)
WEATHER:
24.3°C, Sunny; Humidity 58%; Wind SSW, 8 km/h (weather data courtesy
@wc_oshawa
)
Follow the
@ShittyFalcons
on Twitter (Seriously)
SHARE!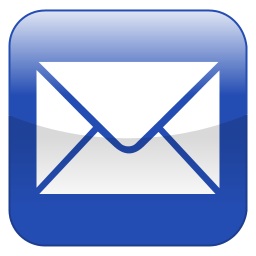 Boxscore:
| Team | 1 | 2 | 3 | 4 | 5 | 6 | 7 | Final |
| --- | --- | --- | --- | --- | --- | --- | --- | --- |
| Falcons | 3 | 0 | 5 | 6 | 0 | X | X | 14 |
| Hanet Plastics | 1 | 1 | 11 | 1 | 1 | X | X | 15 |