Falcons Forum
Falcons Forum
assignment Falcons Come Up Short On Coulas
Wednesday 9:30PM August 23rd, 2017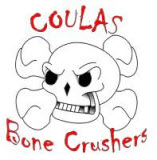 Poutine crushed a 3-run dinger, J-Paq also went deep (though for a selfish Porter) and the Falcons scored 4 in the bottom of the seventh but it wasn't enough to catch soon-to-be-division-rival Coulas, who walked away with this one winning 11-10.
Another example of the Falcons full-throttle or no-throttle offence was on display again this evening, with the team scoring 6 over the first 3 innings. After that? Doughnuts. 3 straight innings without a peep from the bats, and in none of those innings did the team send more than 5 men to the plate. Of course, sensing impending doom, the bats came alive in the bottom of the seventh highlighted by an RBI single by L-Paq. Oh, Pou also had a 3-run double to give him 6 ducks on the night.
The Falcons now enter the final quarter of their season. 10 games to go, only 4 of them on the familiar confines of the Kelloryn Diamonds. The Falcons sit comfortably in 9th place overall in the WMSPL, a game behind Coulas for 8th, and 2.5 games ahead of the Rebels for 10th. A spell in the Vice President's Division seems inevitable at this point. The Falcons are 2.5 games behind SI Play for 6th, but would have to leapfrog 3 teams to stay in the upper division.
Two Home Runs In One Inning Watch:
The last time a Falcon hit two home runs in one inning was
August 29, 2012
.
Game Notes:
By going 1-for-4, Miner Leaguer lost almost 30 points off his batting average... By going "only" 2-for-4, The Mattural's OBP dropped below .700... L-Paq Hat Trick: a single, an RBI, and a strikeout... Poutine threw a 4-pitch top of the fourth inning. Dr. J was instrumental in keeping it short, saving himself from breaking 4 or 5 more ribs snagging hot liners to the face for 2 of the 3 outs...
BOXSCORE
BATTING:
2B:
Pikachu, Poutine
3B:
None
HR:
J-Paq, Poutine
HR-OUTS:
None
RBI:
Poutine (6), Everyone else combined (4)
LOB:
10
PIZZAS:
L-Paq (3/3), The Mattural (2/3), J-Paq (1/3)
FIELDING:
DOUBLE PLAYS:
Million Dollar Bill-Miner Leaguer
GAME INFORMATION:
STADIUM:
K1 FIELD
ATTENDANCE:
1 (5% FULL) - % is based on regular season capacity (Falcons' side only)
WEATHER:
15.4°C, Clear, Moony; Humidity 68%; Wind WNW, 8 km/h (weather data courtesy
@wc_oshawa
)
Follow the
@ShittyFalcons
on Twitter (Seriously)
SHARE!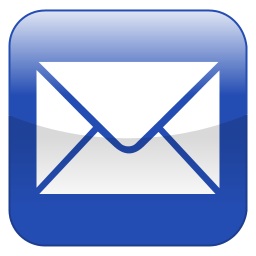 Boxscore:
| Team | 1 | 2 | 3 | 4 | 5 | 6 | 7 | Final |
| --- | --- | --- | --- | --- | --- | --- | --- | --- |
| Coulas Bone Crushers | 1 | 1 | 3 | 0 | 3 | 3 | 0 | 11 |
| Falcons | 1 | 1 | 4 | 0 | 0 | 0 | 4 | 10 |