Falcons Forum
Falcons Forum
assignment Falcons Win Third Straight
Sunday 5:00PM August 27th, 2017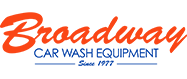 Sr Thompson crushed 2 home runs and tied a team record with 10 RBIs, and new Jeff was a single away from the cycle as the Falcons ended shorthanded Broadway's 8-game win streak in another close game, 25-21.
[Ed. Note: Dr J.'s recap would be more accurate with the availability of the score sheets. But he didn't have them. So the disclaimer at the bottom of our page is apt]
Miner Leaguer led off showing bunt, garnering chuckles on both sides. But neither team were playing around—Sr Thompson launched a 3-run HR to plate the Falcons' first 3 batters. Broadway answered right back, logging a HR of their own into some late August gusty winds to take a 4-3 lead after one.
In the 3rd, the game paused to tend to Broadway's shortstop, who took a J-Paq grounder to the noggin that sounded worse than anything landed in the Mayweather-McGregor fight. With the impending move to Iroquois Park/Country Lane fields and a bunch of other bad hops and close calls, no one's going to miss K2's unforgiving infield. A callup from the A's was inserted into the game, and we were back on our way.
Some timely hitting up and down the lineup, capped by a grand slam by New Jeff (on a 3-0 pitch!), had the Falcons heading into the last inning up by 2. Insurance runs were piled on, including Sr Thompson's second 3-run dinger late in the game that seemed like the icing on the cake.
But no lead is safe in the President's Division, and fears of having the Falcons' last inning stats wiped out by a time limit reversion to the previous inning were quickly replaced by some worry of losing the game outright. Broadway's loaded offence went to work, getting on base with ease and putting up 8 runs in a hurry. But the wind finally died down, the Falcons caught some fly balls and the game ended 25-21.
Game Notes:
With the Mattural's bat (literally) absent, some were left searching for other bats that had the same mojo… Miner Leaguer continued his red-hot streak of turning singles into doubles… The first 3-game win streak of the season brings the Falcons within a game of .500… 9 total HRs (both teams) is a Falcons' season (franchise?) high.
Boxscore:
| Team | 1 | 2 | 3 | 4 | 5 | 6 | 7 | Final |
| --- | --- | --- | --- | --- | --- | --- | --- | --- |
| Falcons | 0 | 0 | 0 | 0 | 0 | 0 | 25 | 25 |
| Broadway | 0 | 0 | 0 | 0 | 0 | 0 | 21 | 21 |