Falcons Forum
Falcons Forum
assignment Falcons Reach .500, Miner Leaguer Hits For Cycle
Monday 8:00PM August 28th, 2017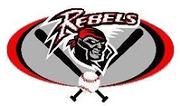 Miner Leaguer finished his limited regular season with a flourish in front of two comely fans who were NOT his wife, as he hit for a rare inside-the-park-home-run capped cycle, lifting the Falcons to a 19-7 win over the Rebels on Monday evening.
In addition to Miner Leaguer's non-matrimonial female guests, a decent (for a Monday) crowd of 11 others took in this decicive victory. Coach Cashley, obviously sick of seeing SLF hitting .640 from the lead off position, put rookie of the year candidate and obvious ladies' man Miner Leaguer at the top of the order, and he answered the bell, going 4-for-4 and hitting the first cycle of the Falcons' season. A first for the Falcons, Miner Leaguer's home run was of the inside-the-park variety, no matter what Teets thinks. F7 and a four base error, my aunt Fannie!
After holding the Rebels to 2 in the top of the first, the Falcons came out swinging. J-Paq brought home Leaguer's lead off double with a towering shot to centrefield, his 10th of the season, tying him with Poutine for 2nd place on the team. A single and two walks later, and Pikachu scored two with a single. An SLF single loaded the bases, setting the table for New Jeff's second grand slam in as many days. All said and done, the Falcons scored 9 in the first inning, and took a lead they would not relinquish.
J-Paq was only a triple away from the cycle, but it was Miner Leaguer's night. All the other Falcons couldn't get any of his attention, and he rewarded his guests with what would be the game of the season for a Falcon, were it not for Sr. Thompsons 3-dinger show the day before. Word is Leaguer even treated his guests to post game bevvies, even though the Falcons maintain a long-standing "Ladies Drink Free" policy.
The Falcons achieved an even record for the first time since May 23 when they were 2-2 and in the middle of a 5 game free-fall. Next Wednesday, the Falcons enter the home stretch. Thanks to NUMEROUS rain-outs, they'll end the season with 6 games in 7 days, including back-to-back doubleheaders to finish the season. Come out to see if Leon survives!
Two Home Runs In One Inning Watch:
The last time a Falcon hit two home runs in one inning was
August 29, 2012
.
Game Notes:
The Falcons bid farewell to the Kelloryn diamonds for 2017, they'll play at Country Lane and Iroquois for the remainder... Steve FK has been moved to the 60-day DL, joining Chris... Miner Leaguer finished his rookie campaign with a .691/.686./.901 slash line
BOXSCORE
BATTING:
2B:
Sr. Thompson (3!), Miner Leaguer, Poutine, J-Paq
3B:
Miner Leaguer
HR:
Miner Leaguer, New Jeff, J-Paq
HR-OUTS:
None
RBI:
Sr. Thompson (4), New Jeff (4), Pikachu (3), J-Paq (3), Bruce Banner (2), Poutine (2), Miner Leaguer
LOB:
10
PIZZAS:
L-Paq (3/3); Yeah Teets (1/3)
FIELDING:
DOUBLE PLAYS:
The Mattural-Dr. J
GAME INFORMATION:
STADIUM:
K1 FIELD
ATTENDANCE:
13 (65% FULL) - % is based on regular season capacity (Falcons' side only)
WEATHER:
19.0°C, Clear; Humidity 67%; Wind E, 18 km/h (weather data courtesy
@wc_oshawa
)
Follow the
@ShittyFalcons
on Twitter (Seriously)
SHARE!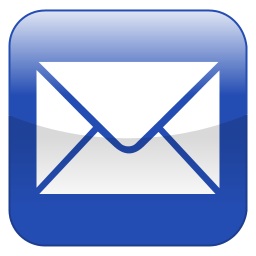 Boxscore:
| Team | 1 | 2 | 3 | 4 | 5 | 6 | 7 | Final |
| --- | --- | --- | --- | --- | --- | --- | --- | --- |
| Rebels | 02 | 0 | 5 | 0 | 0 | 0 | X | 7 |
| Falcons | 9 | 3 | 1 | 4 | 0 | 2 | X | 19 |