Falcons Forum
Falcons Forum
assignment Falcons Take Opener
Friday 9:30PM May 4th, 2018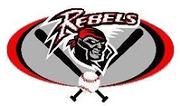 The Mattural smacked two epic bombs and NOT COACH SLF made a big contribution to the pizza fund as the Falcons opened up the 2018 season in the Vice President's division with a decisive 20-8 victory over the Rebels.
This new guy, "Steve" also made a welcome appearance, contributing $5 to the fund by stranding Million Dollar Bill at third with less than two out.
The Falcons defence was a little sloppy in the top of the first, but not as sloppy as the conditions of the outfield. Soakers were had. Miner Leaguer even got muddy on an unsuccessful dive in the seventh. Anyway, the first inning: Rebels scored two. The Falcons came right back in the bottom half with 5 of their own highlighted by SLF's very expensive caught-looking strikeout. No, the big fat K didn't help score any runs, but everyone was happier seeing that than anything else that happened that inning.
A bat-around inning in the 3rd produced 7 more runs and the Falcons never looked back.
Two Home Runs In One Inning Watch:
The last time a Falcon hit two home runs in one inning was
August 29, 2012
.
Game Notes:
The cheering section, while enthusiastic, could use some coaching on the lyrics... Mrs. and Mini Miner Leaguer took this one in from the third base bleachers... Yeah Teets took full advantage of not having to arrive early by arriving seconds before having to take the field.
The Hot (Take) Corner:
Everyone knows Millenials have terrible table manners. You've all seen them: holding their fork like some kind of torture device while hunched over their plate cutting their meat before slouching and singing at the table. Or worse, taking a break between bites to check their notifications. Or watching videos at a restaurant at full volume while waiting for their order, oblivious to the society that has been developing for centuries around them based on kindness to your fellow humans. But I don't blame the Millenials for this. It's GEN X that's at fault here. Gen X are the ones who were raised to sit up straight, fork in the left, knife in the right, napkin in your lap. Cut a piece off, eat it WITH YOUR FILTHY MOUTH CLOSED. And they rebelled. "What do I need these manners for?", they all shrieked. "I'm going to be a cool parent when I have kids. They won't have to act like this." And now you have a whole generation of punks chewing with their mouths open for all to see, elbowing their neighbour in the ribs at tight family get-togethers. And the boomers are dying off, their work complete, but not passed forward.
Slo-Pitch Playing Conditions, Ranked:
1. Warm, no wind, day or night, doesn't matter. Low humidity.
2. Hot. High humidity, no wind to cut it down.
3. Cool. Under 15, but not too cold. Breezy.
4. Rain.
5. Post rain bog in the outfield (like tonight).
6. Trying to open a paint can with a flat-head screwdriver that slips and pierces your scrotum.
7. 4 degrees and snowing in the 4th inning while getting your ass handed to you by Storm.
BOXSCORE
BATTING:
2B:
Miner Leaguer (2), Band Camp (2), SLF (2), Million Dollar Bill, Yeah Teets, The Mattural
3B:
SLF
HR:
The Mattural (2), Poutine
HR-OUTS:
None
RBI:
The Mattural (6), Pikachu (3), Poutine (2), Miner Leaguer (2), SLF (2), Hobo (2), Yeah Teets, Million Dollar Bill, Band Camp
PIZZAS:
SLF (3/3), New Steve (1/3), Yeah Teets (1/3), Dr. J (1/3)
FIELDING:
DOUBLE PLAYS:
None
PITCHING:
BATTERS FACED:
34
GAME INFORMATION:
STADIUM:
K1 FIELD
ATTENDANCE:
7 (35% FULL) - % is based on regular season capacity (Falcons' side only)
Follow the
@ShittyFalcons
on Twitter (Seriously)
SHARE!
TWEET
this recap
to your followers.

SHARE
this story
on Facebook with all your friends!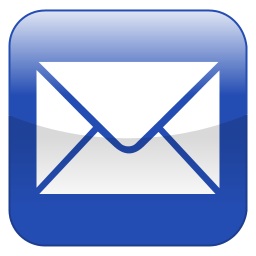 EMAIL
this story
to your friends and non-social-media-concious family to read of your exploits!
Boxscore:
| Team | 1 | 2 | 3 | 4 | 5 | 6 | 7 | Final |
| --- | --- | --- | --- | --- | --- | --- | --- | --- |
| Rebels | 2 | 0 | 2 | 0 | 3 | 0 | 1 | 8 |
| Falcons | 5 | 3 | 7 | 0 | 5 | 0 | X | 20 |