Falcons Forum
Falcons Forum
assignment Defence Wanted
Tuesday 8:00PM May 8th, 2018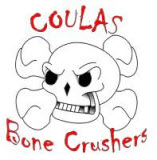 Colin showed up in jeans, and will henceforth be known as "Levi". But he also hit two home runs, so he can wear whatever he wants. Unfortunately, those two dongs and The Mattural's five RBI weren't quite enough as the Falcons fell to Coulas 24-22.
As seems to be usual, the Falcons couldn't get anything going early, putting up a doughnut in the first and only scoring 1 in the second. Perhaps if they'd been able to hit early, things would have ended differently?
Coulas scored in every inning except the fifth.
The Falcons managed a decent five-spot in the third, another in the fourth, plus ELEVEN more in the last two innings, but a defence that couldn't get out of innings did them in.
Band Camp, SLF, and Poutine came up as the tying runs in the bottom of the seventh, but each was retired and the Falcons came up just short.
Two Home Runs In One Inning Watch:
The last time a Falcon hit two home runs in one inning was
August 29, 2012
.
Game Notes:
It seems Million Dollar Bill spent his afternoon at the LCBO, because there was PLENTY of selection for all tastes in the cooler post game... Poutine mad, Poutine smash... Speaking of Poutine, he wore his Admirals hat AGAIN, confirming the first time wasn't an oversight.
The Hot (Take) Corner:
No takes today. I'm tired.
BOXSCORE
BATTING:
2B:
Dr. J, Yeah Teets, Band Camp, SLF
3B:
SLF
HR:
Levi (2), The Mattural
HR-OUTS:
None
RBI:
Levi (5), The Mattural (5), SLF (3), Million Dollar Bill (2), Bruce Banner (2), New Steve, Yeah Teets, Poutine, Hobo, Band Camp
PIZZAS:
Million Dollar Bill (3/3)
FIELDING:
DOUBLE PLAYS:
Dr. J - Band Camp
PITCHING:
BATTERS FACED:
FIFTY-FRIKKIN-FIVE!!
GAME INFORMATION:
STADIUM:
K2 FIELD
ATTENDANCE:
1 (5% FULL) - % is based on regular season capacity (Falcons' side only)
Follow the
@ShittyFalcons
on Twitter (Seriously)
SHARE!
TWEET
this recap
to your followers.

SHARE
this story
on Facebook with all your friends!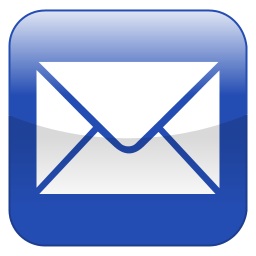 EMAIL
this story
to your friends and non-social-media-concious family to read of your exploits!
Boxscore:
| Team | 1 | 2 | 3 | 4 | 5 | 6 | 7 | Final |
| --- | --- | --- | --- | --- | --- | --- | --- | --- |
| Coulas Bone Crushers | 4 | 3 | 1 | 0 | 6 | 5 | 5 | 24 |
| Falcons | 0 | 1 | 5 | 5 | 0 | 5 | 6 | 22 |