Falcons Forum
Falcons Forum
assignment Still Searching For Defence
Monday 9:30PM May 14th, 2018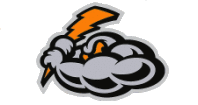 The Mattural extended his lead in the league's home run contest (and even hit one when he wasn't allowed just to be sure), but the Falcons came up short as Storm walked them off in the bottom of the seventh to win this one, 23-22.
If this game was any indication, this rivalry will have many epic battles this summer. They'll be big, but not nearly as big as the one that I'm sure will occur in Ontario Superior Court, FIFA vs. officepooljunkie.com.
If the Falcons were to have had any shot in this one, they couldn't start the game as they had been in the first four, ie: averaging a run or less in the first. This being their first road game, maybe it's coming up to bat without having to have had played defence? The Falcons put up a four-spot! Holy crap! Unfortunately, Storm's colony of bats were just as up to the task, and they came right back in the bottom of the first to crush two dongs and score three. The Falcons offence didn't take a break, scored two, and took a 6-3 lead.
The Falcons defence, on the other hand, took this opportunity to get sloppy. They gave Storm multiple extra outs in multiple innings. Storm can hit, everyone knows that, but they didn't have 23 runs worth of offence on this night, had they played against a top defensive team.
Going into the third, the Falcons trailed. The bats were up to the task once again, and they plated seven. But the Falcons defence allowed Storm to come right back, and this game was tied at 13 after three innings.
The teams exchanged leads again, and the bats finally ran out of gas in the 6th, as neither team scored. Down two going into the top of 7, the Falcons needed to come up big. A Poutine single followed by a double by Bruce Banner and a sac fly by new Steve, and they were within one. Levi, gimpy at best, delivered a single to tie the game at 22, but the Falcons couldn't take the lead.
A single run isn't difficult to come by in slo-pitch, but it still took Storm five batters to do it in the bottom of seven, and they walked off victorious.
Two Home Runs In One Inning Watch:
The last time a Falcon hit two home runs in one inning was
August 29, 2012
.
Game Notes:
Duran is Storm's lead-off hitter, for some reason... Band Camp was charged with a full pizza for going AWOL... "I'll never be able to keep up a pace to get 218 RBI", said The Mattural, then proceeded to get another 6 RBI to put him on pace for 220... Dr. J was under the weather and was scheduled to sit defensively for 3 innings, but thanks to Band Camp played the whole game at two-bag. But unlike some un-named sponsors who don't read the recaps, he showed up even though he was sick. He showed up.
The Hot (Take) Corner:
"Boneless Chicken Wings" are nothing but chicken nuggets. Just because my 3-year-old dips hers in ketchup and you smother yours in buffalo wing sauce doesn't make them different. You're a 3-year-old. Ha. Now grow up and eat some adult food, like spinach or something stupid like that.
Available Dugouts, Ranked:
1. K1, third base side
2. K2, third base side
3. K1, first base side
4. The itchiness after your first Brazilian
5. K2, first base side
BOXSCORE
BATTING:
2B:
Poutine, New Steve, Million Dollar Bill (14" short of a dong), Bruce Banner, The Mattural
3B:
None
HR:
The Mattural (2), Poutine, Yeah Teets
HR-OUTS:
The Mattural
RBI:
The Mattural (6) (see a pattern here?), Levi (3), New Steve (3), Yeah Teets (3), Poutine (3), Million Dollar Bill, SLF, Hobo, Bruce Banner
PIZZAS:
Band Camp (3/3), Hobo (1/3), Levi (1/3), Bruce Banner (1/3)
FIELDING:
DOUBLE PLAYS:
Pfft! Yeah, right.
PITCHING:
BATTERS FACED:
52
GAME INFORMATION:
STADIUM:
K1 FIELD
ATTENDANCE:
1 (5% FULL) - % is based on regular season capacity (Falcons' side only)
Follow the
@ShittyFalcons
on Twitter (Seriously)
SHARE!
TWEET
this recap
to your followers.

SHARE
this story
on Facebook with all your friends!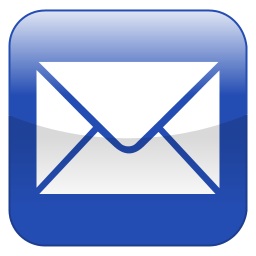 EMAIL
this story
to your friends and non-social-media-concious family to read of your exploits!
Boxscore:
| Team | 1 | 2 | 3 | 4 | 5 | 6 | 7 | Final |
| --- | --- | --- | --- | --- | --- | --- | --- | --- |
| Falcons | 4 | 2 | 7 | 2 | 5 | 0 | 2 | 22 |
| Storm | 3 | 5 | 5 | 6 | 3 | 0 | 1 | 23 |