Falcons Forum
Falcons Forum
assignment Chad's Recap Title
Wednesday 8:00PM May 30th, 2018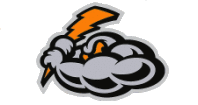 There was a lot on the line as the Falcons went to visit Storm on Wednesday, not the least of which was that a Falcons win meant they would be ranked 2nd in the incredibly influential WMSPL Power Rankings column that would come out on this very website the very next day. A win for Storm would assure them that they would not fall below a lowly VP division team in those same rankings.
As usual for the Falcons, they stunk it up in the top of the first inning, recording three outs in only four batters. Storm came out swinging, plating 3, and taking an early lead.
The Falcons are 2-0 so far this season, in games in which a Falcons alum watches the game. Hopes were high, as Goliath, aka Chef David Carter swung by the dugout during warmups to say hey. He couldn't stay, however, as he was there to watch his son play ball in the WMBA that finished up before the Falcons and Storm took the field. He left some good karma however, and in the top of the second inning, the Falcons scored 12 beginning with a solo dong by SLF (his first of the season), and highlighted by Miner Leaguer's inside the park grand slam. DC's karma didn't last, however.
Storm, unfazed by allowing a dozen runs in a single inning (a feat allowed as we play in the manly WMSPL, and not in some communist league that limits teams to a certain number of runs per inning so that everyone gets a medal), they exploded for a BAKER'S dozen, taking a lead they would not relinquish.
The Falcons offence was stifled, and could only put up another 4 runs over the next 5 innings, and all of them in one SINGLE inning. Storm, however, hits hard liners and they do it a lot. They can place their hits, and are good at hitting it where the Falcons ain't.
The Falcons aren't going to be winning anything of importance without figuring out how to beat the elite level teams in this league.
Two Home Runs In One Inning Watch:
The last time a Falcon hit two home runs in one inning was
August 29, 2012
.
Game Notes:
Miner's ITPGS was even more impressive as still-gimpy Levi was ahead of him on the bases... Guess what I had to slow down to avoid hitting on the way home from the park? Answer in a minute... Storm's Kenny, who it felt like went 11-for-11, knows well how to place a ball, and should definitely take Joey's place in the batting order... The Mattural, after having his ass knocked down to second-to-last in the batting order due to not having gone deep in a couple games, launched a porter to maintain his league lead... The Mattural's declining production has reduced his RBI pace to a mere 156 for the season... I had to slow down on Fallingbrook just south of Lacey so I wouldn't hit an opossum that was crossing the road.
The Hot (Take) Corner:
The hamburger guy is right. A hamburger and a cheeseburger, though similar, are different things. You shouldn't be served one if you asked for the other.
Things you probably thought I was going to run over, Ranked:
1. Cat
2. Dog
3. Rat
4. Raccoon
5. Dr. J
6. Some kid
7. Some drunk
8. Some drunk kid
9. Spike strip
BOXSCORE
BATTING:
2B:
Teets, Miner Leaguer
3B:
None
HR:
Miner Leaguer, SLF, Hobo, The Mattural
HR-OUTS:
None
RBI:
Miner Leaguer (4), Hobo (3), Levi (2), SLF (2), The Mattural (2), Dr. J, Chequebook, Million Dollar Bill
PIZZAS:
Bruce Banner (3/3), Dr. J (3/3)
FIELDING:
DOUBLE PLAYS:
None
PITCHING:
BATTERS FACED:
So, so many.
GAME INFORMATION:
STADIUM:
K1 FIELD
ATTENDANCE:
1 (5% FULL) - % is based on regular season capacity (Falcons' side only)
Follow the
@ShittyFalcons
on Twitter (Seriously)
SHARE!
TWEET
this recap
to your followers.

SHARE
this story
on Facebook with all your friends!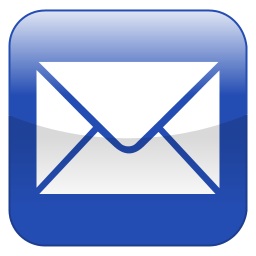 EMAIL
this story
to your friends and non-social-media-concious family to read of your exploits!
Boxscore:
| Team | 1 | 2 | 3 | 4 | 5 | 6 | 7 | Final |
| --- | --- | --- | --- | --- | --- | --- | --- | --- |
| Falcons | 0 | 12 | 0 | 0 | 4 | 0 | 0 | 16 |
| Storm | 3 | 13 | 0 | 9 | 9 | 3 | X | 37 |