Falcons Forum
Falcons Forum
Sunday 8:00PM June 3rd, 2018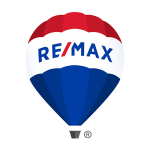 With the annual league tournament now out of the way the Falcons continued their season on a rainy Sunday night vs Re/Max who had a good showing vs the Storm and Broadway during the aforementioned tournament.
Falcons started off on the sticks with 8 straight batters making it on base scoring 6 runs before an out was recorded, yes that's right the Falcons scored runs in the first inning. Re/Max scored 3 in the bottom of 1.
In the second inning, Falcons scored 4 and looked like the defense shut down Re/Max before they scored 6 with 2 outs. With the Falcons only scoring 1 in the 3rd it looked like we were in for a tight game until Re/Max's Stacey was thrown out of the game because the umpire's strike zone was not to his liking earlier in the inning and someone else decided to argue so the umpire felt it was him to pay for the complaints.
Other than a couple long balls the Falcons defense held strong to win the game in a time shortened 6 inning matchup. With the win the Falcons continue their perfect record vs division rivals which will be key if they want to move back up with the big guns again next year.
Two Home Runs In One Inning Watch:
The last time a Falcon hit two home runs in one inning was
August 29, 2012
.
Game Notes:
Falcons sent at least 7 to the plate in 5 of the 6 innings... Falcons might have been out home runned for the first time this season but Chequebook hit a no doubter to center to make sure his name is still in the running for 2nd place in the Falcons home run leaders.
The Hot (Take) Corner:
When it's raining, being indoors drinking beer is much more enjoyable than drinking outside, thanks Chequebook
After 10 games the Falcons have only played 6 different teams from a 12 team league, the league must be trying to set up some big rivalry back to backs as the season moves on…
BOXSCORE
BATTING:
2B:
Miner Leaguer (2), Million Dollar Bill (2), Stevie B (2), Chequebook, Pikichu
3B:
Yeah Teets
HR:
Chequebook
HR-OUTS:
None
RBI:
Chequebook (6), Poutine (6), Stevie B (3), Pikichu (2), Yeah Teets (3), Million Dollar Bill, Band Camp, Bruce Banner, Levi
PIZZAS:
Bruce Banner (1/3), Levi (1/3)
FIELDING:
DOUBLE PLAYS:
None
PITCHING:
BATTERS FACED:
38
GAME INFORMATION:
STADIUM:
K2 FIELD
ATTENDANCE:
0 (0% FULL) - % is based on regular season capacity (Falcons' side only)
Follow the
@ShittyFalcons
on Twitter (Seriously)
SHARE!
TWEET
this recap
to your followers.

SHARE
this story
on Facebook with all your friends!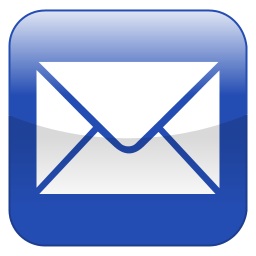 EMAIL
this story
to your friends and non-social-media-concious family to read of your exploits!
Boxscore:
| Team | 1 | 2 | 3 | 4 | 5 | 6 | 7 | Final |
| --- | --- | --- | --- | --- | --- | --- | --- | --- |
| Falcons | 6 | 4 | 1 | 3 | 6 | 4 | X | 24 |
| ReMax Crossroads | 3 | 6 | 0 | 0 | 0 | 7 | 0 | 16 |