Falcons Forum
Falcons Forum
assignment Right Down Broadway
Wednesday 8:00PM June 6th, 2018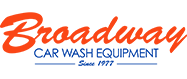 Sure, it was inevitable. Sure, it was only a relatively meaningless regular season game. And sure, if you look at the recent overall record between these teams, it didn't look good for the Falcons. But those same Falcons played giant killer on Wednesday night, handing previously undefeated Broadway a 19-13 loss that will surely be talked about in Slo-Pitch circles until AT LEAST probably Monday.
In the hours leading up to the game, things looked bleak for the Falcons. They were already down to 8 players when Band Camp tried to get out of playing, too. But he showed commitment to the team and showed up to play. Two other Falcons rearranged their lives to give the team a 10-man squad to take the field of battle against the WMSPL's best team. Even Drew from Re/Max wanted to see Broadway go down so bad that he was offering to play without even being asked! ("BOOOOOOO!", he wrote in a email, when told the Falcons had enough players, "I might come down and watch anyways!")
Broadway plated 1 in the top of the first, right before another run was cut down at the plate by a terrific relay from Bruce Banner to Levi via Band Camp. Fundamentals! Levi then came to the plate in the bottom of the first and crushed a mighty wallop to score three, his 3rd dong of his young career.
The Mattural, having destroyed his already pre-destroyed knee on Sunday, brought part of the family out to watch. Another example of committed players coming to cheer the team on while injured.
After holding Broadway to a 4-up, 3-down top of the second, the Falcons again went on a hitting spree, pounding out 6 singles and scoring 4 to take a 7-1 lead into the third.
After trading deuces in the 3rd innning, which sounds way dirtier that it should, Broadway exploded for 5 in to the top of the fourth. The Falcons answered with a 3-up, 3-down bottom half, and things looked like they could go south.
Broadway tied the game at 9 apiece in the top of the fifth. This is usually where the Falcons collapse, but not on this night. Band Camp lead off the bottom of the fifth with a dong, a selfish solo shot. SLF eschewed his glasses for batting and smoked a single to right. After a pop-up by Banner, Hobo cashed two ducks with his 3rd hit (of 4 on the night) with a dead-centre blast. It was his second of the year, and hopefully a taste of more to come. The Falcons lead 12-9 going into the sixth.
The Falcons defence locked down Broadway in the sixth inning, only allowing 1 run on 3 hits. The Falcons needed some insurance, and it was provided. They batted around in the bottom of the sixth, scoring 7 and tucking this one into bed.
Two Home Runs In One Inning Watch:
The last time a Falcon hit two home runs in one inning was
August 29, 2012
.
Game Notes:
Re/Max's Drew left at 8:01, per his email to SLF. Informed he should have stuck around to watch, he responded: "F%!# that! I'm at the bar! Falcons SUCK!"... The Mattural's injured MCL joins his torn PCL. One more and he gets a free ice cream at the clinic!... If the Mattural's injury were to sideline him for the remainder of the season, he's already put up numbers that a lot of players would give their left nut to have over a WHOLE season (.825/.825/1.900, 2.725 OPS, 11 HR, 37 RBI)... Here's hoping that "my wife works late on Wednesdays" isn't code for "Wednesday is date night".
The Hot (Take) Corner:
Regardless of the results of this election, let's remember to love each other.
Baseball Jersey Numbers, Ranked:
I didn't even have to write
this one
, but it is ABSOLUTELY the correct take.
BOXSCORE
BATTING:
2B:
Million Dollar Bill (2), Poutine, Pikachu, Hobo
3B:
Band Camp
HR:
Levi, Band Camp, Hobo
HR-OUTS:
None
RBI:
Levi (4), Poutine (3), Million Dollar Bill (3), Hobo (3), Teets (2), Band Camp (2), Chequebook, Bruce Banner
PIZZAS:
Chequebook (1/3), SLF (1/3), Poutine (1/3)
FIELDING:
DOUBLE PLAYS:
One, I think.
PITCHING:
BATTERS FACED:
48
GAME INFORMATION:
STADIUM:
K1 FIELD
ATTENDANCE:
3 (15% FULL) - % is based on regular season capacity (Falcons' side only)
Follow the
@ShittyFalcons
on Twitter (Seriously)
SHARE!
TWEET
this recap
to your followers.

SHARE
this story
on Facebook with all your friends!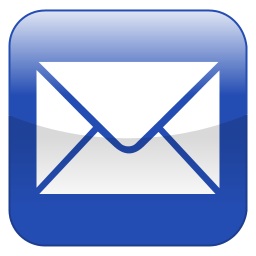 EMAIL
this story
to your friends and non-social-media-conscious family to read of your exploits!
Boxscore:
| Team | 1 | 2 | 3 | 4 | 5 | 6 | 7 | Final |
| --- | --- | --- | --- | --- | --- | --- | --- | --- |
| Broadway | 1 | 0 | 2 | 5 | 1 | 1 | 3 | 13 |
| Falcons | 3 | 4 | 2 | 0 | 3 | 7 | X | 19 |